The Author Of 'My Immortal' Is Coming Clean About Her Harry Potter Fanfiction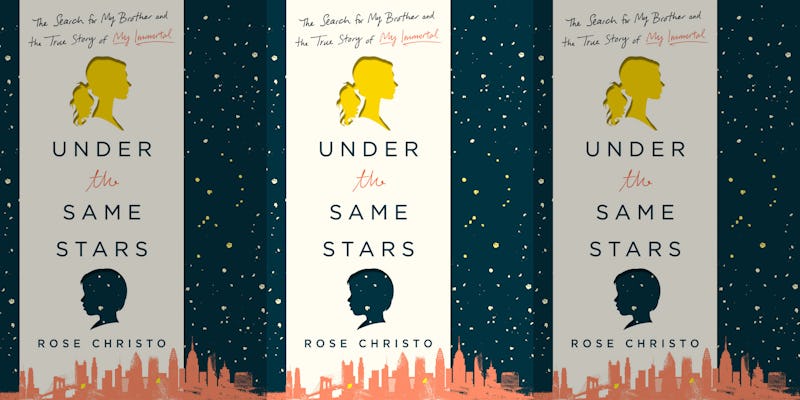 The Harry Potter fandom has long been one of the biggest doorways into writing fanfiction. And while I missed out on the internet's proclivity for fanfic completely (I have never read or written any despite being a massive Potterhead...) I know enough about the fanfiction world to know that the community of readers is strong and that there have been some massive successes among its writers (Cassandra Clare in particular comes to mind.) And one of the most infamous Harry Potter fanfics out there is My Immortal, published in 2006 on FanFiction.net during the heyday of the HP fanfic craze.
The story followed a vampire named Ebony and her exploits at Hogwarts, including her relationship with Draco Malfoy. In the fanfic, Hogwarts is divided between goths and preps, and Harry Potter goes by the name of Vampire and is Draco's ex-boyfriend. The story is known for its rampant misspellings, internet speak and, well, the addition of Satan to the story of HP.
The author of My Immortal had long been a mystery, until the drama surrounding Handbook for Mortals. After a long day of investigations and accusations (and jokes) the book had been removed from the NYTimes Bestseller List. But one user couldn't resist bringing My Immortal into the mix.
And so the investigation continued until it was revealed that author Rose Christo had penned the legendary fanfiction. And now, Buzzfeed has revealed, she is set to publish a memoir giving us the behind the scenes story of writing My Immortal. Titled Under the Same Stars: The Search for My Brother and the True Story of 'My Immortal', the memoir is set for release on May 29, 2018 from Macmillan. Check out the cover below.
Under The Same Stars by Rose Christo
The memoir will follow Christo's childhood in the New York foster care system (where she lived while she was writing My Immortal) in search of her young brother. According to official book description from Macmillan, "The truth is a gripping, compelling, and surprisingly funny story of how a young girl infiltrated and used the fan fiction community to search for her brother by baiting their attention with a deliberately badly written tale, creating a 10-year mystery that garnered pop culture media attention and remained unsolved—until now."
If you've been desperate to know the real story behind the fanfic you loved as a teen, luckily you won't have to wait another decade to find out.