These Are The 7 Most Cringeworthy Sex Scenes From Books In 2018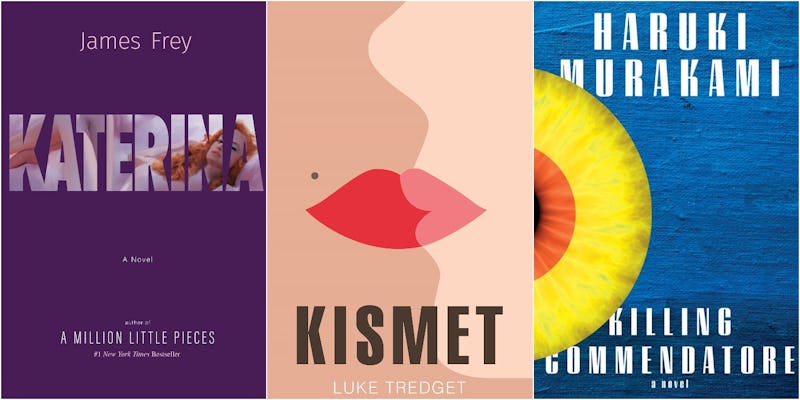 My favorite part of book awards season has finally arrived. Literary Review has released the 26th Annual Bad Sex in Fiction Award shortlist, and this year's nominees are a real doozy. The 26th Annual Bad Sex in Fiction Awards shortlist consists of seven nominees at the time of this writing, but Literary Review says that "nominations continue to come in" ahead of the announcement of the winner on Dec. 3. I've got the seven current nominees below, so you can revel in all the not-at-all-erotic glory.
The Bad Sex in Fiction Awards began in 1993, when Melvyn Bragg's A Time to Dance drew the attention of Literary Review editors with this passage:
"We came together, do you remember, always tenderly, at first standing, like a chivalric introduction to what was to be a voluptuous sensual battle? Just stood and kissed like children, simply, body to body, skin to skin, you slightly stirring against me, myself disregarding for those seconds the ram of sex aching below.
And then we would be on the bed and I touching you, hungry. Eyes closed, fingers inside you, reaching into the melting fluid rubbered silk — a relief map of mysteries — the eager clitoris, reeking of you, our tongues imitating the fingers, your hands gripping and stroking me but also careful not to excite too much. […] and so I would f*ck you gently and then more strongly and finally thrust in hard and suddenly let everything go. "Slam into me," you used to say. "how you just slam into me!"
Yikes.
Ever since Bragg's book became the inaugural winner of this ignoble prize, Literary Review has "honored" the worst sex scene from literature with the Bad Sex in Fiction Award. According to the BBC, the award is "a semi-abstract statue representing sex in the 1950s," which the winning author can pick up at a banquet later in the year, if he — this year's nominees are all men — decides to show up.
Here are a few standouts from this year's nominees: