If You Like To Read In Bed, This $13 Book Light Is A Serious Game Changer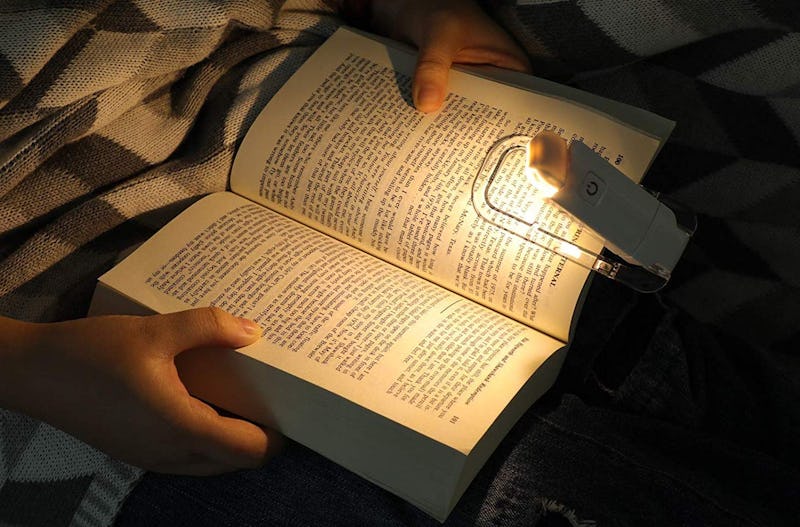 Amazon
Despite the popularity of e-readers, there's nothing like a physical book. But paperbacks don't come with built-in backlighting — which is why the best book lights on the market are a fundamental tool for many book lovers who frequently read at night. Fortunately, there are a lot of book lights out there, and if you're on the hunt for a great one, there are a few things to consider.
Before you select your ideal book light, consider where and how you're most likely to use it. If you'll mostly be reading at home in bed, portability isn't a major factor, but it might matter more if you travel a lot. You'll also want to think about whether your preferred type of reading material can handle a clip-on book light, which works well for sturdy hardcovers, or whether you read a lot of flimsy paperbacks that might do better with a wearable light.
Book lights are often rechargeable or battery-powered, so you'll want to think about whether you have a preference between the two. Finally, consider how long you'll need your light to last, especially if you're going with a rechargeable option. Some particularly lightweight options will only last about eight hours, while others can last more than 50.
The picks for best book light, listed below, were chosen with these different needs and functionalities in mind. Read on to learn more about the best book lights for all kinds of readers — kids and adults alike.