7 Cute Pairs Of High-Waisted Leggings That Are Perfect For Workouts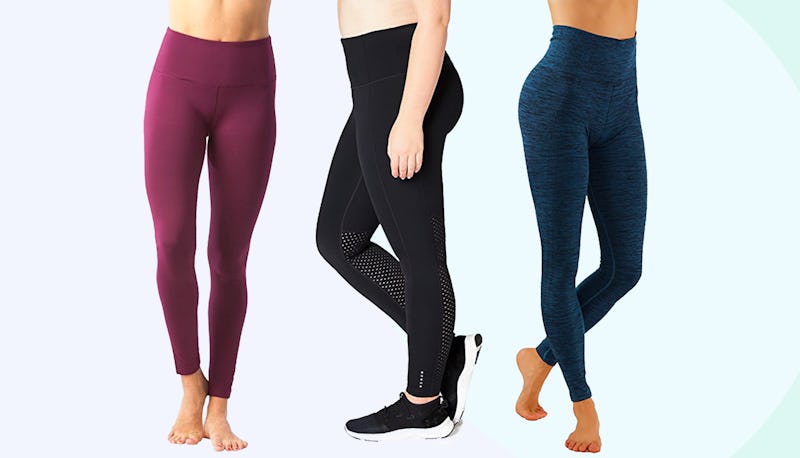 Amazon / Bustle
There's a pair of leggings out there for every occasion, personality, and type of workout — and for every day of the week — and that's just the way we like it. And there, among all of the greatest leggings on the market, you'll find the best high-waisted leggings, which keep your belly button and regions below warm and covered up.
Maybe you're tired of exposing yourself every time you're in downward dog. Or maybe you're totally fine with exposing yourself, but your gym's thermostat seems to be perpetually broken and you could really use a little warmth on your body during savasana. There are a hundred reasons why high-waisted leggings are a great idea, and we've found seven of the best pairs on Amazon.
Whether you need fleece winter leggings to keep you cozy on chilly runs, breathable, leggings you can wear to work and the gym, or cropped yoga leggings with pockets, you'll find both (and more) below.
These leggings are all super comfortable and have rave reviews on Amazon, and each boasts a different feature to suit every type of person's lifestyle. So go ahead and invest in some new leggings from this list — after all, you can never have too many pairs.