If You're Flying Overseas, You'll Want This Lightweight Luggage In Your Life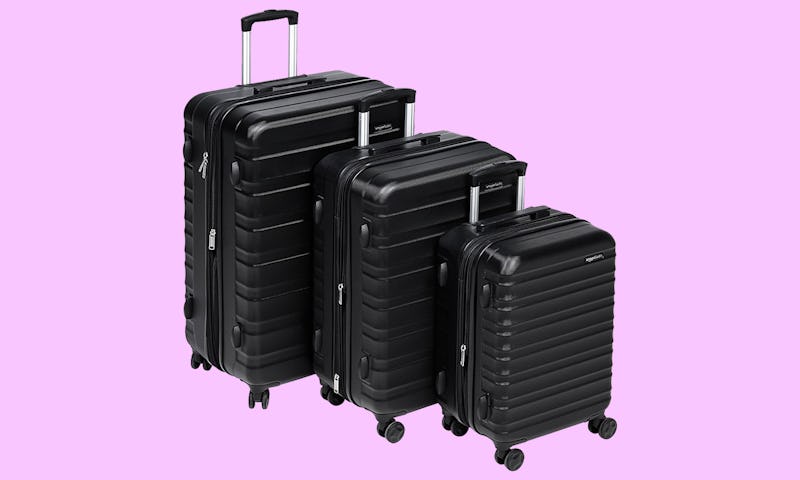 Amazon/Bustle
Finding the right piece of luggage to easily hold all your belongings (without adding more weight to your load) can be a challenge, especially when it comes to international travel. I know just how frustrating this can be, so I'm here to help. I've outlined the best lightweight luggage for international travel that'll make packing for your next trip overseas a seamless experience.
While regulations for checked and carry-on bags differ by airline — and you should definitely check your airline's luggage weight requirements before packing and heading to the airport — it's a good rule of thumb to avoid bringing a checked bag that weighs more than 50 pounds. If you're taking a different country's airline overseas, baggage restrictions can be much more limiting, so it's best to err on the side of caution with this rule and go with something lighter. Otherwise, be prepared to pay a hefty fine for an oversized bag. And don't forget about the size of your carry-on, either. International flights tend to have much stricter rules regarding overhead bags: the smaller, the better.
Here, find a list of versatile luggage options — including one handy, collapsible duffle bag for those who prefer wheelless travels! — sure to keep your next international trip fine-free. They're packed with various features and, most importantly, won't add any unnecessary weight. Just pick up the best luggage tags and the best TSA-approved locks, and you're good to go.