The 11 Best Marissa Cooper Moments On 'The O.C.' — Because No, She Wasn't All Bad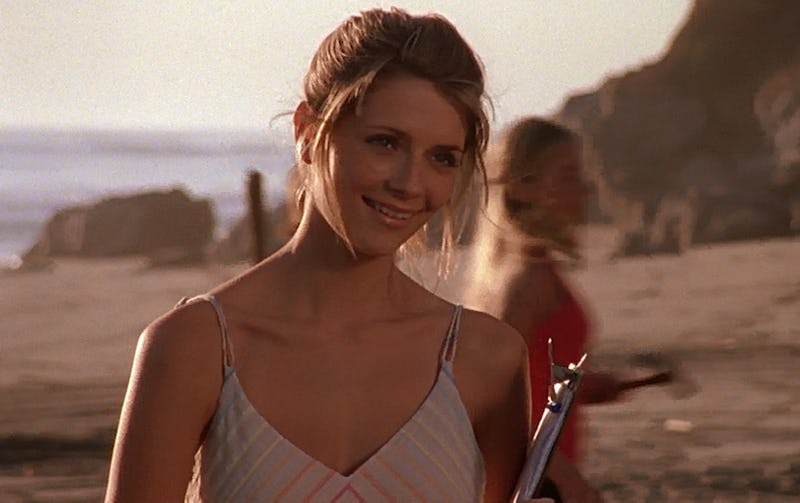 Warner Bros. TV
Out of the core four from The O.C., Marissa is the one that fans often struggle to remember in a positive light. After all, her life was often chaotic, with the character constantly making questionable decisions that impacted those closest to her. But even though she wasn't always the best person, Marissa had plenty of great moments, too.
For one thing, Marissa deeply cared about her friends and family. From the beginning, she was supportive of Ryan when his arrival to Newport wasn't smooth sailing, becoming the loving, loyal girlfriend he needed at the time. This continued beyond the end of their relationship, showing how much he mattered to her. And her friendship with Summer also had some incredibly sweet moments. Marissa often returned the favor to Summer for being there for her during her most troublesome moments with small yet meaningful gestures.
But Marissa's best moments involved her forgiveness towards her family, even when their dynamic was dysfunctional. Even though Jimmy made some terrible choices, Marissa was mature enough to forgive him and be supportive of him while he received plenty of scrutiny from people in Newport. Plus, who can forget how Marissa was willing to do anything for her little sister Kaitlin, even if it meant pretending to be a foreign exchange student?
Marissa went through so much that it's easy to forget the positive aspects of her story, so it's time to revisit her best moments.