The 5 Best Portable ACs So You Don't Sweat Your Ass Off This Summer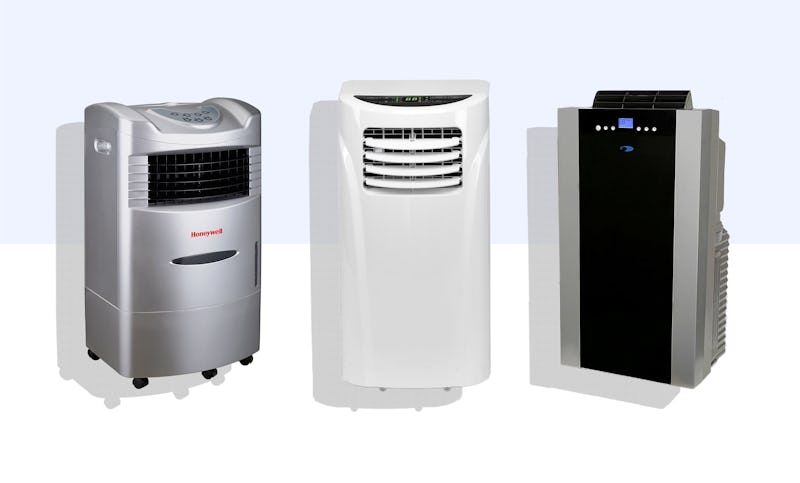 Bustle/Amazon
Whether you live in a dry, sweltering climate, or are simply gearing up for a ridiculously hot summer, it pays to invest in one of the best portable air conditioners. Because, while some smaller spaces can function well with powerful fans that cool like air conditioners, a portable AC is truly the best option if you're serious about turning your sweaty, balmy room into a comfortable and livable space.
As you investigate which option is right for you, keep in mind the size of the room you're looking to keep cool. Today's most popular models will clearly advertise a specific amount of square footage they're equipped to handle, and you'd do well to read the reviews to double check (I've got you covered here).
Further, consider the actual setup of the air conditioning system. Most portable air conditioners use an exhaust hose to pump the hot air out of your room through a window vent and bring cooler air in. But, if exhaust hoses aren't your thing or your room doesn't have easy access to windows, there are plenty of ventless portable air conditioners that can work well for you.
And if portability is the name of the game, you may want to opt for a mini fan air conditioner that is so small you can take it with you wherever you go. Regardless of what you're after, this roundup of the best portable air conditioners will have the perfect one for you.