The Best Rom Coms On Netflix UK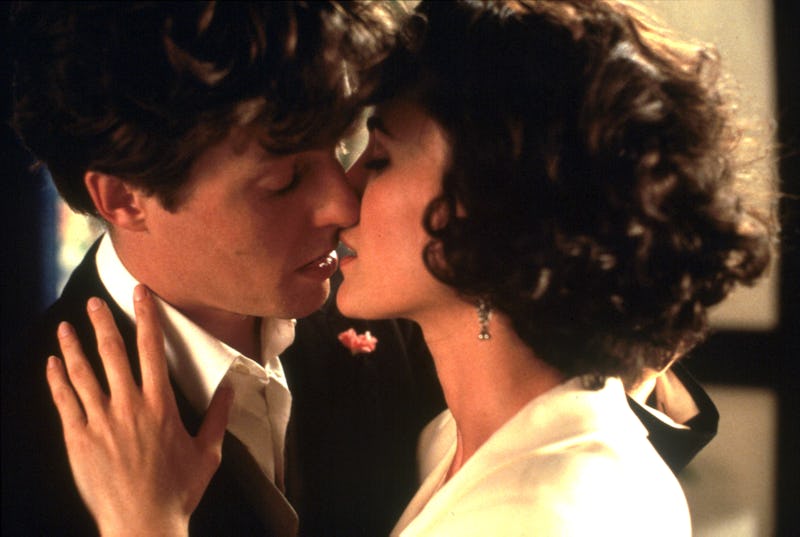 Snap/Shutterstock
There's nothing quite like sticking on a rom com when you're suffering through a hangover, feeling a bit down, or just after a brain massage of a viewing session. And it's fair to say that one platform in particular has become something of a home for the genre, so we've compiled a list of the best rom-coms on Netflix UK for you to stream to your heart's content.
Netflix is a reliable place to find some of your old favourites, like classic Nora Ephron or Richard Curtis movies. But in the past few years, it's also helped champion a return to form for the genre with new rom-com originals ready to steal your heart. New additions like To All The Boys I've Loved Before, Always Be My Maybe, and Someone Great are updating the format for the 21st century with much-needed diversity and creating new boyfriends for the Internet while they're at it.
Though the quality isn't always consistent, they're still reliably watchable. See the recent Falling Inn Love, which according Elle U.S. to was "hate-watched" by lots of Twitter-users. And, due to the platform's significant subscriber numbers, and the popularity of the rom-com originals, it's a cultural moment when a new one is released. Case in point: viewers are so invested in the To All The Boys world that it boosted sales of Yakult after its release, as Bloomberg reports. It might not be the only platform doing the genre justice, but it's certainly playing a major part.
So grab a cosy blanket and line up your favourite snacks, because our pick of the best Netflix rom coms is here to make your movie marathon dreams come true.
This article was originally published on