Here's The #1 Sex Position For Connecting With Your Partner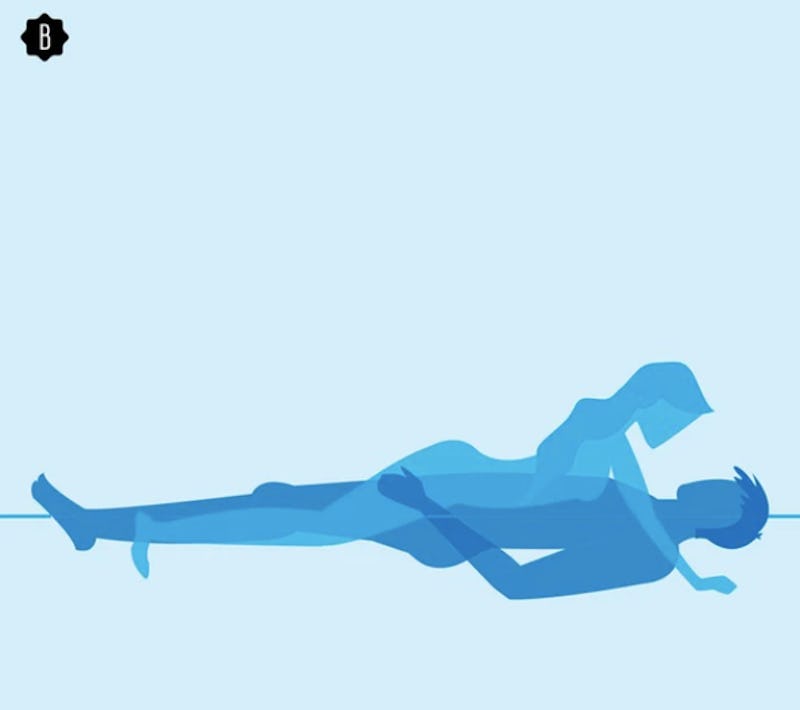 Caroline Wurtzel/Bustle
Whether it's a one-night stand or relationship sex, sometimes you have the insatiable urge to feel connected to your partner during sex — extra connected. Luckily, there are many ways to do that. For example, a 2017 study found that saying "I love you" during sex can make partners feel emotionally connected (though this would be very awkward during a one-night stand), as well as other things like eye contact, breathing in sync, and practicing mindfulness. While all these things can take intimacy to a whole new level, they're not the only things.
A recent survey of 994 people, ages 18 to 74, by Superdrug Online Doctor, found that when it comes to feeling connected to a partner, sex position plays a big role.
"Sex can be the perfect conduit to build intimacy between a couple because it addresses both the emotional and physical aspects of intimacy. Skin-to-skin contact allows for the release of the 'bonding' hormone oxytocin and helps you build trust — an important component of intimacy," relationship and sex expert Dr. Kat Van Kirk tells Bustle. "Emotionally, sex can help you learn to open up and become vulnerable with your partner by being willing to try new things and discuss sensitive topics related to your sexuality."
The 994 respondents consisted of 49 percent women, 51 percent men, and less than one percent who didn't identify as either. While the group was primarily heterosexual, these sex positions work with two women as well. Here are the sex positions women said were the best for connecting to their partner, according to the survey.