5 Vacation Spots For Couples Who Want To Get Out Of Their Sexual Comfort Zone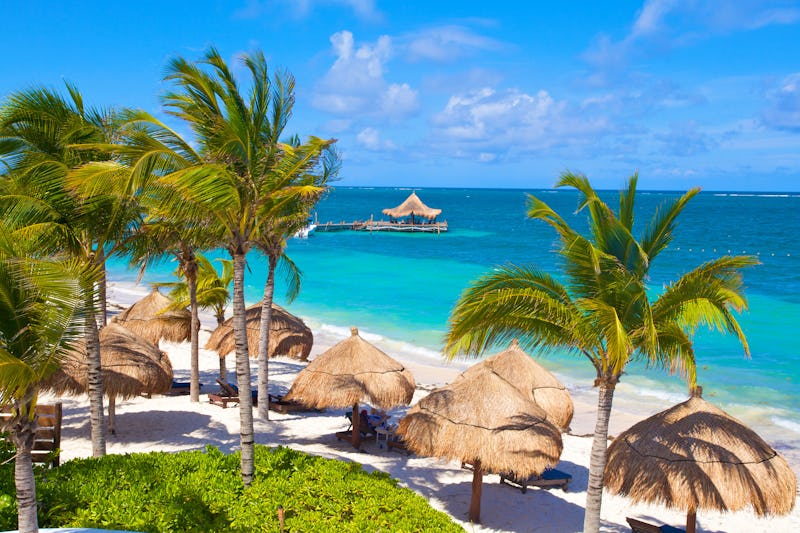 Courtesy of Desire Riviera Maya Pearl
I've been to four sex-themed resorts and a relationship retreat. I went to two of them on my own, and three of them with my partner, and I had different experiences with each. But I will tell you one thing about them all: They were an adventure.
Sex vacations and adult resorts are growing increasingly popular, with attractions like sex shows, erotic massages (we'll get to that later), and playrooms for public sex. Many people I've spoken to at these places enjoy the nudity aspect because it removes one major way people tend to judge one another: their clothes. They also like the ability to be as sexual as they want without censoring themselves.
Still, what you get out of any trip you take as a couple depends on what you put in. Couples and sex therapist Marissa Nelson, LMFT tells Bustle that you'll need to put aside your computers, phones, and lives back at home for at least a good chunk of the trip. "Take the time to have in-depth conversations about your future together, what you want to achieve personally and as a couple," she says.
If you go to one of the following places for a sex vacation, though, staying present probably won't be an issue. There's just way too much excitement that you won't want to miss. Here's the low-down on every sexually adventurous vacation I've been on.
This article was originally published on