This Is The Best Sex Position For Car Sex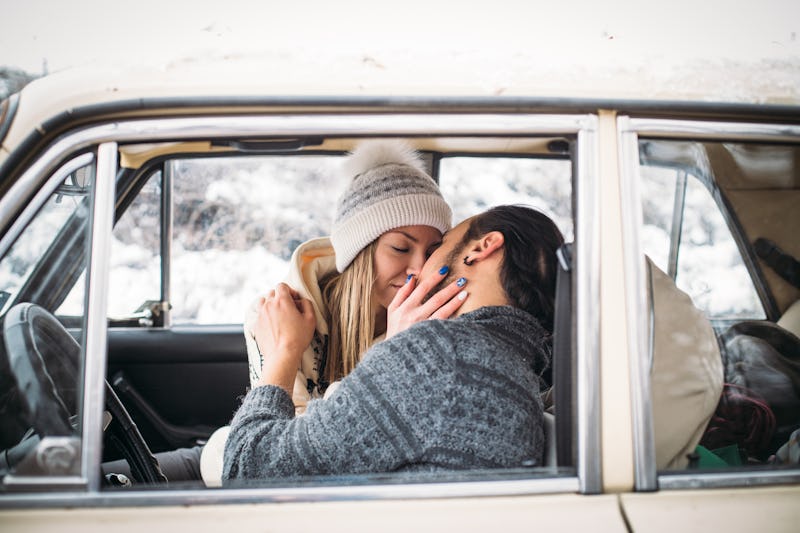 Ольга Тернавская/Fotolia
Whether you're doing it out of necessity or checking off a sexual fantasy, hooking up in a vehicle is super common. In fact, a recent study by online driver's education resource, Driving-Tests.org, found that nearly 85 percent of people say they've had sex in a car. Clearly, it's a must-do for most people.
"What makes car sex 'hot' is that it's a novel location, especially if you are in a long-term relationship," Myisha Battle, Certified Sex Coach tells Bustle. "In general, novelty is hot. Mixing things up is sexy and a change of venue can be really powerful for injecting some spark into an otherwise predictable sex life."
If you've had sex in a car, you're probably well aware that it isn't always as sexy as movies make it out to be. Unless you're doing it in a minivan or a an SUV, chances are the space you're working with is super limited. Unfortunately, compact sedans weren't exactly made to have two grown adults going at it in the backseat. That's why Driving-Tests.org surveyed over 1,000 adults to break down just how people are making car sex work.
Overall, the most common sex acts inside a car among all age groups is intercourse. Baby Boomers and Gen Xers have intercourse more often than oral or mutual masturbation. Millennials, on the other hand, have oral more often than anything else. millennial women tend to have intercourse in cars nearly five percent more than millennial men, but the opposite is true when it comes to oral. Mutual masturbation was the least popular sex act to do in a car among all age groups.
So the type of sex act you do obviously makes a difference. But that's not all. According to the study, if you want to have good car sex, these are some things to keep in mind: