The 'black-ish' Spinoff's New Name Is Relatable AF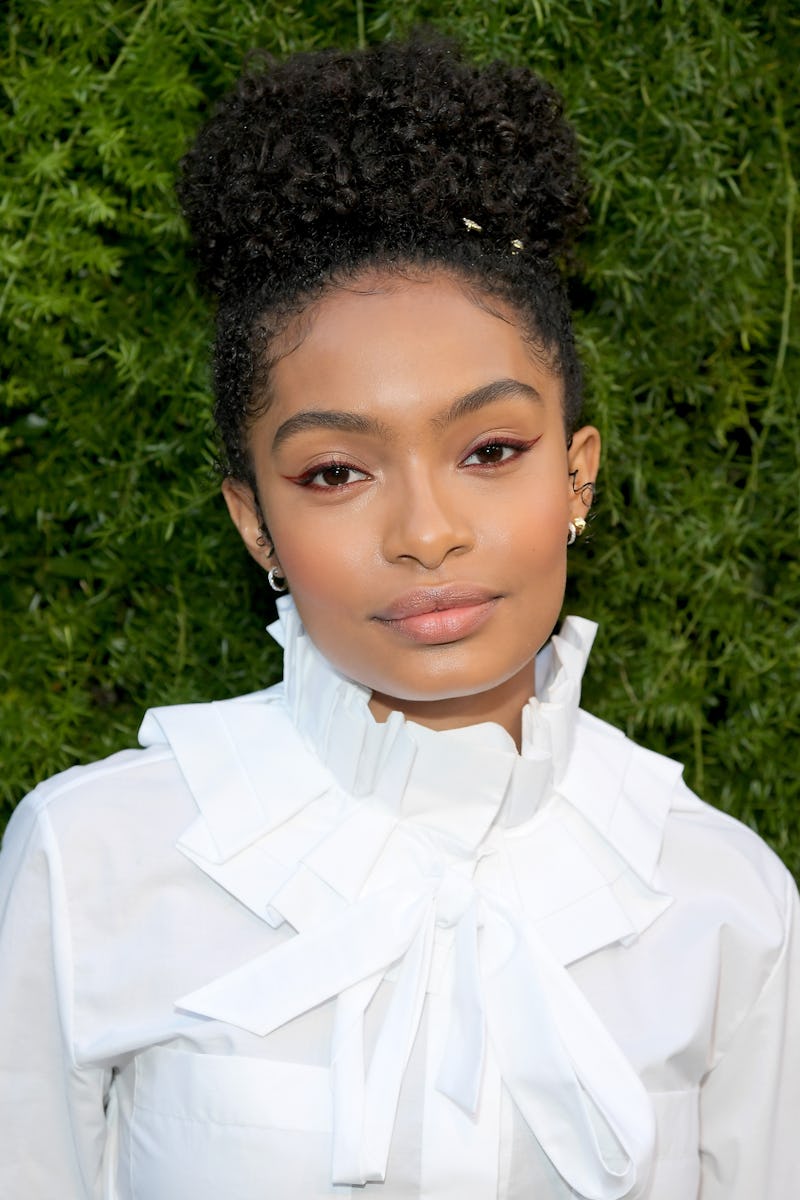 Charley Gallay/Getty Images Entertainment/Getty Images
As details emerge about the highly anticipated series, it's been revealed tha tthe black-ish spinoff has undergone a name change. Initially presented under the title College-ish, Entertainment Weekly reported that the offshoot will officially be known as Grown-ish when it makes its debut early next year. The spinoff's new name is so perfect that it should become our new slang for the term "adulting."
Maybe it's just a matter of personal preference, but the expression "adulting," while adequate, doesn't quite seem to pinpoint exactly what one experiences when being forced to transition into adulthood. Whereas the phrase "grown-ish" feels like it hits the nail on the head, defining the overall state of being deemed an adult, while not quite having it all together. It's certainly a befitting title for the show as that's exactly the stage of evolution black-ish character Zoey Johnson (portrayed by actor Yara Shahidi) will be facing when she moves away from home to attend college at Southern California University.
Series creator Kenya Barris gave clarification on the series' new title in a statement to Entertainment Weekly. Barris explained,
"Grown-ish reflects what we'll be dealing with in the show — that in between place where you're not quite an adult but facing grown world problems for the first time. Where Black-ish examines what it means to be black, Grown-ish is an examination of what it is and what it means to be grown."
Along with the name change, the show also welcomes three new characters to a roster that already includes Shahidi and Deon Cole, who will reprise his Black-ish role of Charlie.
Following last May's backdoor pilot for the series, EW revealed that both Chris Parnell and Trevor Jackson are set to continue their roles as the college dean and fellow student, respectively. Meanwhile, Emily Arlook is set to join the cast as freshman student Miriam, a role originally played by Mallory Sparks in the show's pilot.
The 13-episode first season of the series is set to premiere on Freeform in 2018. Perhaps it will become an inspiration to those who tune in, helping them realize that they're not alone when it comes to the ongoing uncertainties of being "grown-ish."