The Britney Lifetime Movie Looks Intense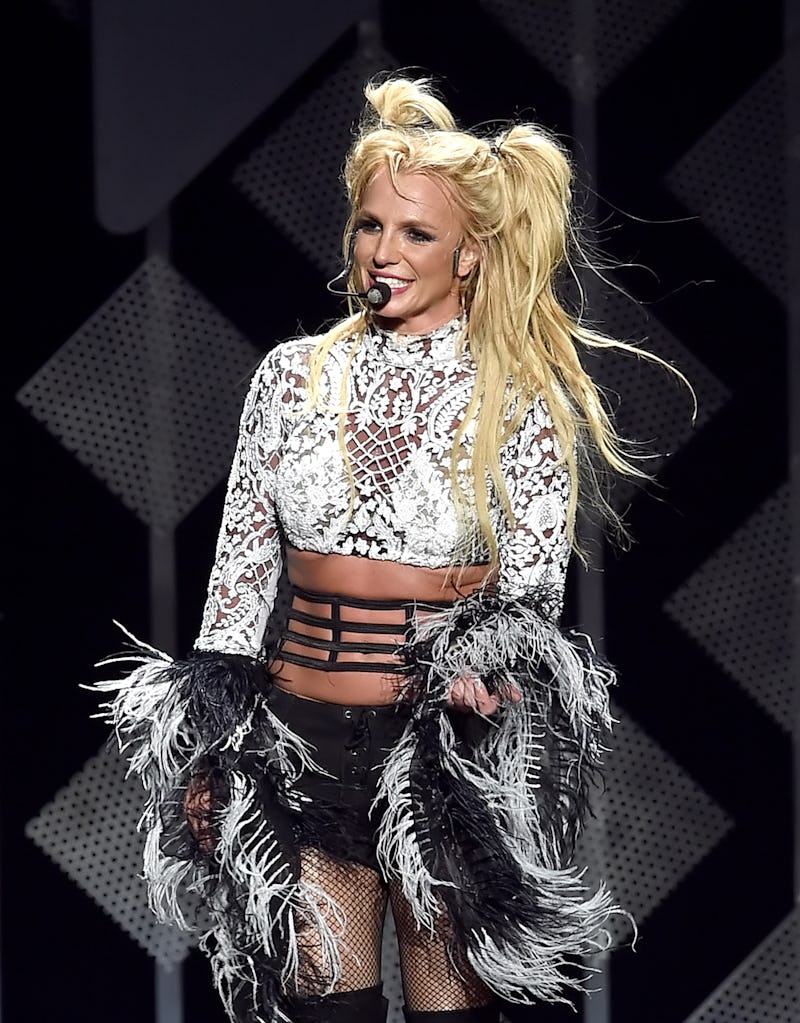 Kevin Winter/Getty Images Entertainment/Getty Images
Hush just stop... and take a look at the first trailer for Lifetime's Britney Spears biopic. On Monday, the network released a preview for Britney Ever After, the forthcoming made-for-TV flick based on Spears's life. And not unlike every episode of Degrassi, the preview for Britney Ever After really goes there.
What is the Britney Ever After preview's version of "going there," you wonder? Taking the audience back to the year 2007, that is what. In the 30-second clip, Natasha Bassett's Spears shaves her head, swings an umbrella at a paparazzo's SUV, and says everything is "kind of this blur" until "you hit rock bottom." Aaaaand cue all of the chills. It looks like were are in for another doozy of a Lifetime production. I don't know about you, but I'm not so sure I'm ready to watch dramatic re-enactments of those moments. (OK, fine. You caught me: I am ready. But only barely.)
The "Oops!… I Did It Again" icon's life has been a well-documented, oft-discussed roller coaster ride; whether or not you regularly thumb through the gossip rags, you know Spears has been through the ringer and then some. If the rest of the movie is anything like the preview, Britney Ever After will be a roller coaster ride of a Lifetime original. I hope this unauthorized movie does right by her.
"I want to be strong for my fans," Bassett-as-Spears says in the trailer's voiceover. "They're what keeps me going." And you're what keeps us going, Godney.
You can watch the trailer below.
Britney Ever After debuts Feb. 18 on Lifetime.