The Britney Spears Lifetime Movie Will Make For A Terrific Belated Valentine's Day Gift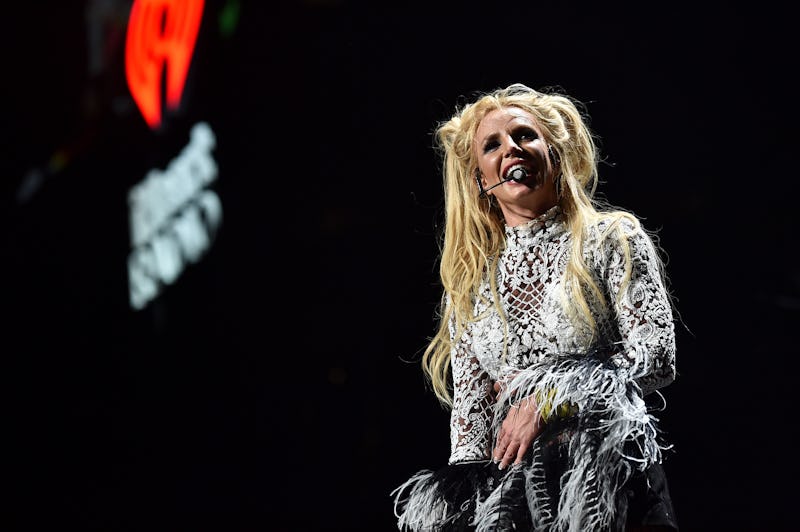 Mike Windle/Getty Images Entertainment/Getty Images
File this under "news I could not wait to email to my heart": The premiere date for the Britney Spears biopic has been revealed. According to Variety, Lifetime took a moment during the network's TCA panel on Friday to announce that Britney Ever After will air on Feb. 18. Yes, in just one month's time, the Lifetime version of the pop legend's life story will jump onto the "Stronger" chair, jump off of the "Stronger" chair, and twirl onto our television sets. You know what that means, right? You better work, bit—. Whoa, sorry. Let me try that again: You better clear your calendar.
Frankly, I cannot think of a lovelier way to spend the weekend after Valentine's Day. I bet this Lifetime movie based on the legendary Ms. Britney Spears will be better than five-pound box of chocolates. Better than three dozen roses. Better than a six-foot-tall teddy bear holding a mylar balloon. Better than a six-foot-tall teddy bear holding a mylar balloon that is full of diamonds. Sure, those classic Valentine's Day presents sound nice and all, but the key to my email-reading heart happens to be shaped exactly like a dramatic reenactment of the Spears and Kevin Federline wedding. Needless to say, I am all in on Britney Ever After.
Hey, Lifetime? Just want to thank you for being so thoughtful. As far as belated Valentine's Day gifts go, Britney Ever After is about as good as it gets. A valentine I will remember forever and always.
If Britney Ever After was an email, my heart would star and save it.