Meryl Streep Honored Carrie Fisher At The Globes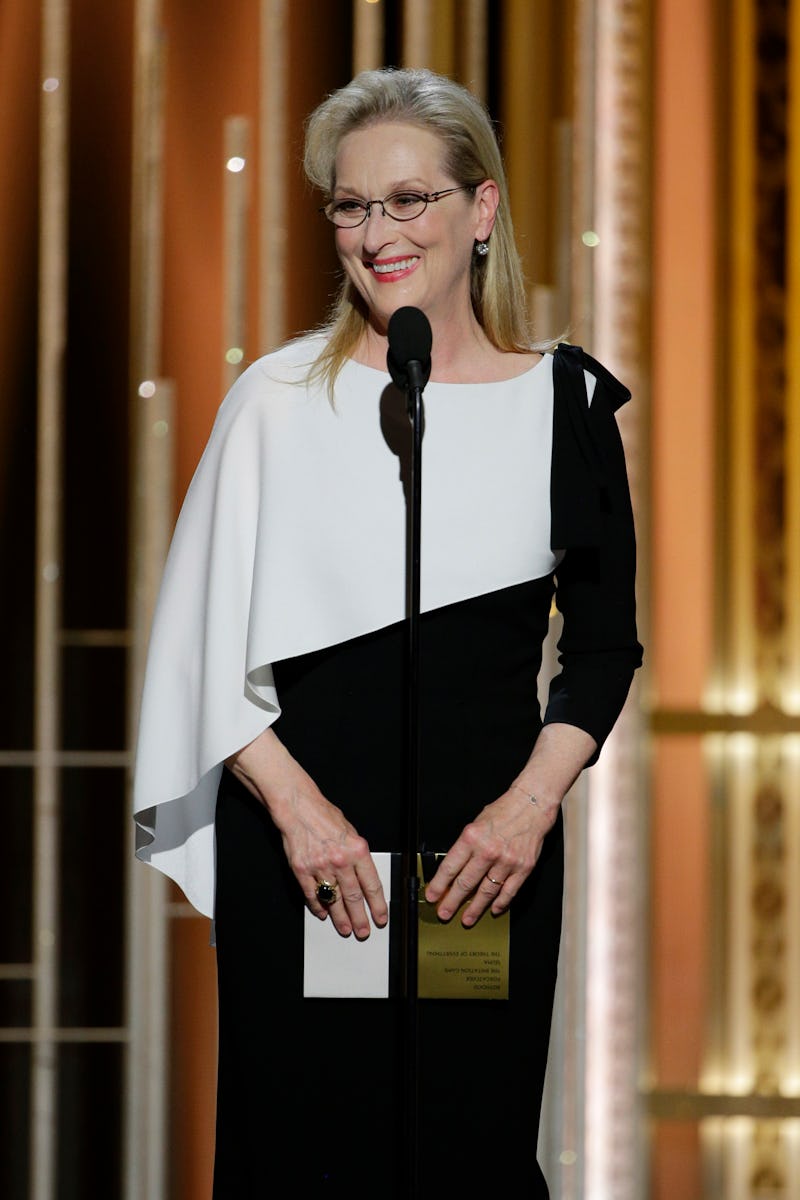 Handout/Getty Images Entertainment/Getty Images
If anyone in this world deserves the Cecil B. DeMille Award from the Hollywood Foreign Press Association, it's Meryl Streep. The woman is a legend and has won countless awards over the course of her career, but when it came to thanking people for this big award, she turned it around and honored the people who were in the room with her. The best part of Meryl Streep's speech at the 2017 Golden Globes was when she honored the late, great Carrie Fisher.
A big part of Streep's speech was about empathy and the importance of being different — she specifically called out certain foreign actors in the room because she said that if you got rid of everyone who was born somewhere else, you'd lack their experiences and points of view. She also made an impassioned call about protecting the press and to keeping people in power honest. It was probably the most selfless awards show speech I've ever seen, and the way Streep ended it was particularly great. After remarking on how privileged the people at the Golden Globes were to be actors and how important it was to remember it, she quoted Carrie Fisher and said, "Take your broken heart, make it into art."
This is poignant because Streep had just let out so much of herself into imploring people to be empathetic and kind and open toward the world. Obviously, life isn't like that, so that was Fisher's way of saying that artists and creative people can take their lemons and make them into some kind of lemonade. Streep starred in Postcards From The Edge, which was the movie version of Fisher's semi-autobiographical book of the same name, and she and Fisher were friends. Fisher and Streep alike have taken Fisher's words to heart, and it's time, in this day and age of uncertainty, for others to do the same.