Every Celebrity Performing At The Concert For Charlottesville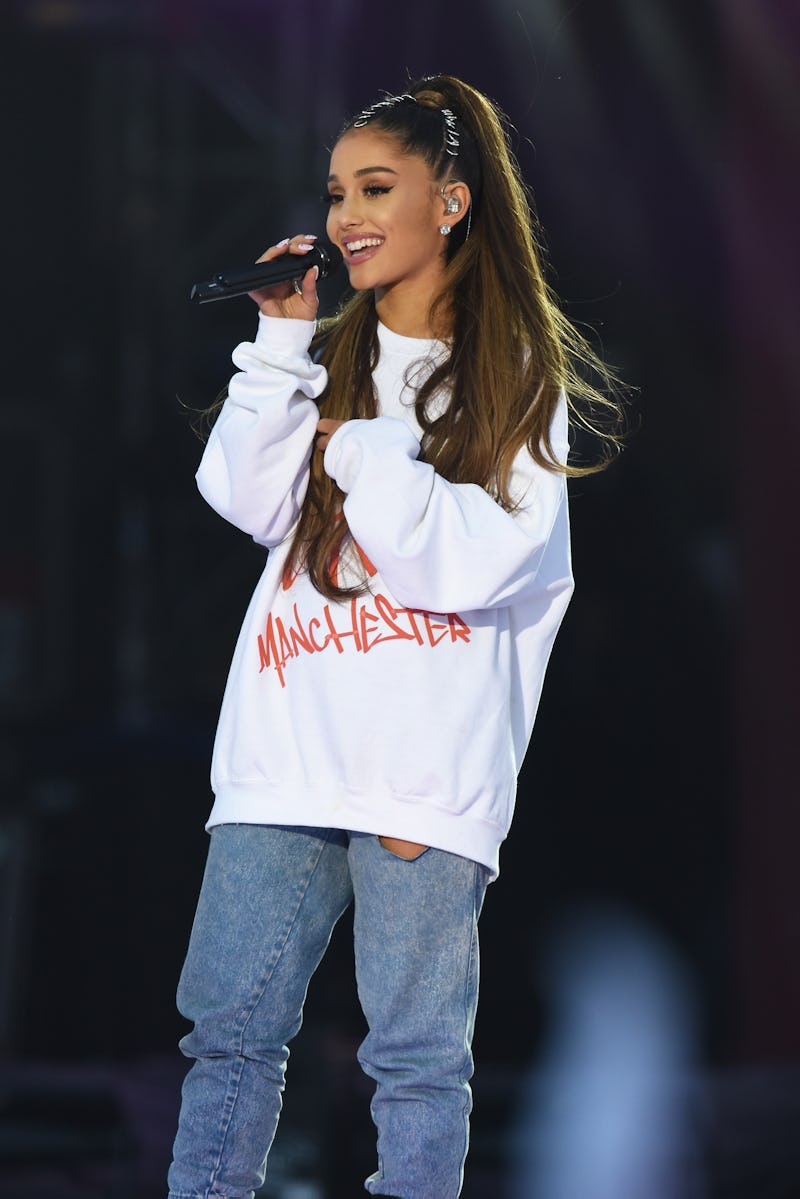 Getty Images/Getty Images Entertainment/Getty Images
Following the violence that broke out at a white supremacist rally in Charlottesville in August, Dave Matthews Band announced they will be hosting a benefit concert for the community. The celebrities performing at A Concert for Charlottesville have a history of giving back, and the list is both long and star-studded.
Ariana Grande, who hosted the One Love Manchester benefit concert earlier in the year, will be performing. The event's official website also lists talents like Pharrell Williams, Justin Timberlake, The Roots, Chris Stapleton, Brittany Howard, Cage The Elephant, and special guests (of course, aside from Dave Matthews Band, who aren't just hosting, but will also presumably be performing).
The concert takes place at UVA's Scott Stadium on Sunday, Sept. 24, and while the website confirms the event is free, it stresses that preference will be given to "Charlottesville residents, UVA students, faculty and staff and residents of the adjacent counties" (which are Albemarle, Augusta, Buckingham, Fluvanna, Greene, Louisa, Nelson, Orange and Rockingham). And if you're wondering how to get tickets for the Charlottesville concert, it couldn't be easier. A limited quantity of tickets will be available to be collected in person from the box office at John Paul Jones Arena beginning Friday, Sept. 15 at 10 a.m.
But don't try and game the system — the organizers warn that lining up will be banned prior to 8 a.m. on the same day. If you're not able to collect tickets in person, online requests for tickets will also be accepted up until Monday, Sept. 11 at 12 p.m. ET, but keep in mind that you'll have to pay a ticket handling fee of $7.50 and that each applicant can request a maximum of two tickets.
Wait, how can the event be a benefit concert and free? If financially able, you're encouraged to give a donation in exchange for your ticket. The money raised will go to the Charlottesville victims, their families, "first responders, and organizations devoted to the promotion of healing, unity and justice locally and nationwide." And heck, you don't even need to go to the concert to make a donation, just click the "Make A Donation Now" button placed at the bottom of the concert's website homepage.
Three cheers for the band behind hits like "Satellite" and "Mercy" for agreeing to host. In this difficult time, showing support — financial and otherwise — can only be a good thing.