'The Cheetah Girls' Sabrina Bryan Just Got Married & It Looked Like a Fairytale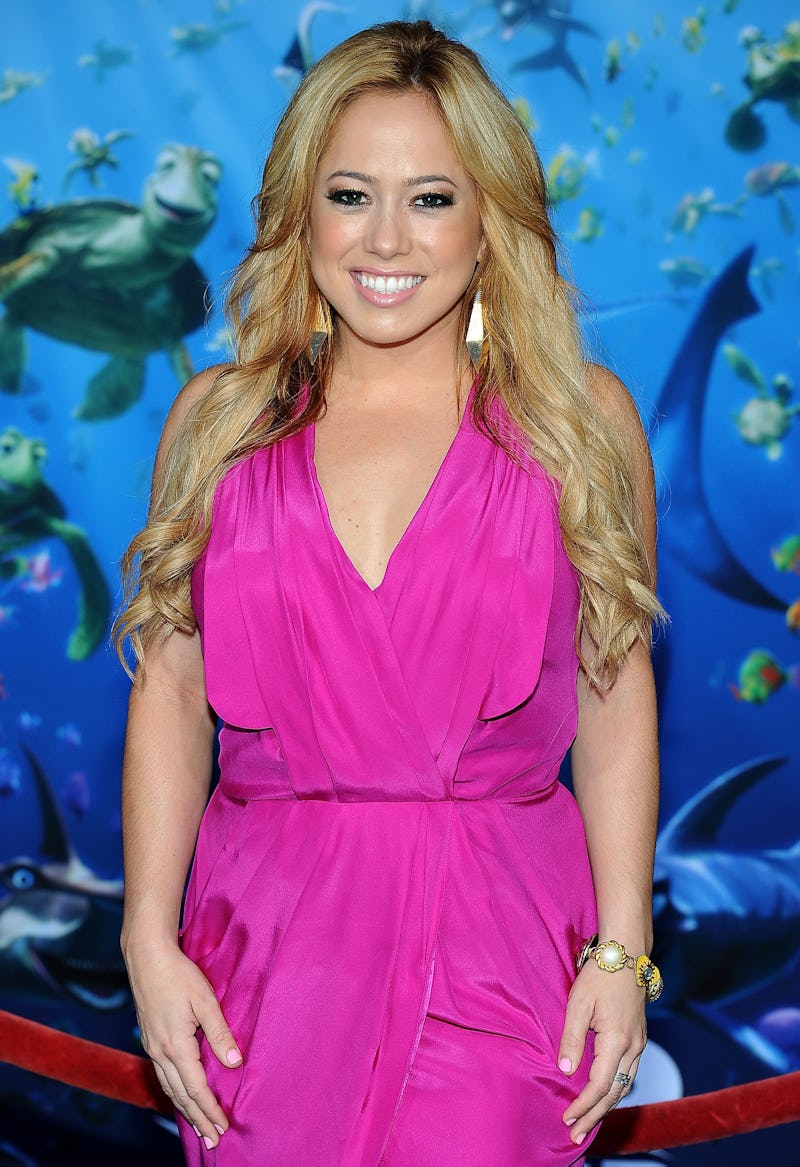 Valerie Macon/Getty Images Entertainment/Getty Images
For many in their 20s, the term "Cheetah sisters" or "Amigas Cheetahs" may not only ring a bell, but it also might make song lyrics like "I don't want to be like Cinderella, Sittin' in a dark cold dusty cell-ah" come flooding back to you. The Cheetah Girls will forever be high-schoolers in your head, but now , one of them has tied the knot. Sabrina Bryan from The Cheetah Girls got married on Oct. 6, as reported by People.
Bryan — who played Cheetah Girl and master choreographer, Dorinda "Do" Thomas — married Jordan Lundberg at Wayne Newton's Las Vegas home, according to People. Lundberg is a strategic accounts manager, and in an interview with Bridal Guide, Bryan said they met through a mutual friend who was one of his colleagues (since he works in sales).
"Jordan and I have dreamed about this day for a long time," Bryan said to People. The two wed in an outdoor ceremony that was "romantic glamour-themed." According to People, Bryan filmed a Say Yes To The Dress episode, but ended up going with a custom dress by Hayley Paige, that was fairytale-inspired. "It's glitzy and dramatic and a once in a lifetime dress," Bryan said.
The newlyweds dated for almost six years before he proposed back in 2017 in Ireland. "After our first year together, I knew he was the one." Bryan told People. "Now, seven years later, we knew it was the perfect time for us to start a new chapter. We are blessed to have enjoyed many precious memories together and are excited to begin our adventures as husband and wife."
Out of the 160 guests in attendance to view their nuptials, her Cheetah Girls co-star Kiely Williams was there as one of Bryan's matrons of honor. According to Bryan's Insta, Williams has been with her throughout her journey to getting married, even going to New York City last year to take a look at some bridal runway shows (it just so happens that the designer of the show they attended also ended up designing her dress).
It doesn't seem like Bryan can get enough of her fiancé and how excited she is to spend the rest of their lives together, which only adds to the cuteness factor. She told People:
"What I am looking forward to in marriage is simply a deepening of our love for each other. Stepping into a new season of life with our marriage means starting our forever together with new beginnings. Regardless of what happens, I will always have Jordan by my side and that makes me feel like I can take on the world. We are also looking towards the future and someday starting a family of my own which I am thrilled about. But for now, I'll enjoy being a wife."
And what better way to start a marriage than with a honeymoon on a Mediterranean cruise? "We fell in love with cruising while I was working on Dancing with the Stars at Sea. We enjoy the experience of seeing so many different places on a single trip. It's going to be a dream come true," Bryan told the publication. There's no doubt about that, and maybe she'll teach her new husband a few Cheetah-approved dance moves along the way.