Why We Should Have Known That Kate Middleton Was Having A Third Baby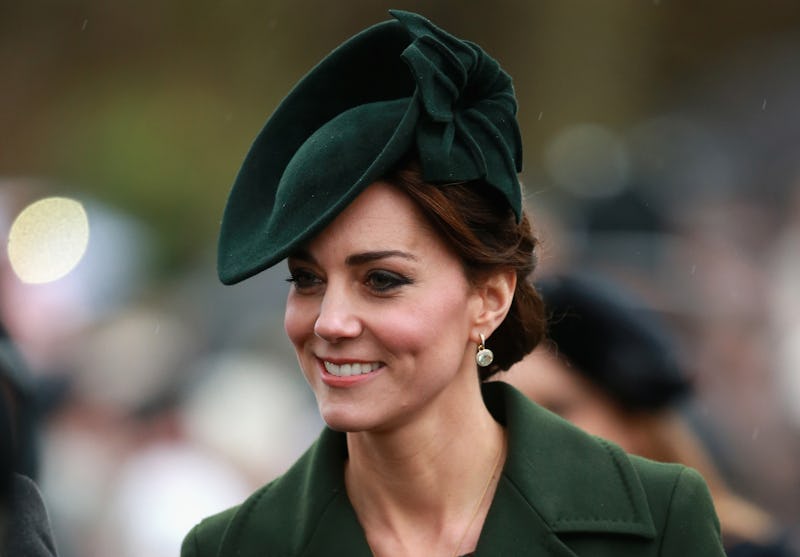 Chris Jackson/Getty Images Entertainment/Getty Images
Now that the world is celebrating the news that Kate Middleton is pregnant with her third child, we need to look back for a moment. After all, there were a lot of clues that Middleton would have a third child that should have led us to see this coming. The official announcement is hardly a surprise, if you were paying attention.
Granted, paying attention to the royal family is pretty much what enthusiasts do 24/7. And there's basically never not going to be speculation about any high-profile celebrity, particularly when it comes to engagements and babies. Prince William and Kate Middleton, in particular, are beloved far beyond their own people, and Prince George and Princess Charlotte have joined the ranks of celebrity babies that people just can't get enough of — so any addition to the royal family was already going to make waves.
The extreme celebrity life means that secrets are difficult to keep, and that the signs that the Duke and Duchess were hoping to have another child have been in the open for at least a few months if you were looking for them and whether they were obvious at the time or not.
1. The Emergency Medical Care
In mid-August, Middleton was rushed to the hospital, sparking early speculation that she might be pregnant.
2. The Off-Hand Remark
A month earlier, at an event in Warsaw, the Duchess joked about having to have "more babies" with Prince William in public.
3. The Bets Are... Off?
According to The Express, on August 27, royal bookies suspended bets on a baby announcement, believing that one was actually imminent. That allows the dust to settle, according to them.
4. The Moving Day
Could the fact that the family is moving to Kensington Palace in the fall have been an early sign? Perhaps the Duke and Duchess wanted to be settled before she was too far along, and timed this out accordingly.
5. The Rumors Of Another Baby
In recent weeks, there were also rumors that Pippa Middleton is pregnant with her first child after her wedding in May. People were thus already talking about the royal family and babies, so this news about Kate is not a huge leap.
There's nothing wrong with a surprise or two in life, if you were shocked by this news that a third royal baby is on the way. The clues may have been out there, but there are so many more questions and announcements to look forward to in the future. At least now we know to keep an eye out.