That Controversial Beyoncé Wax Figure Gets An Update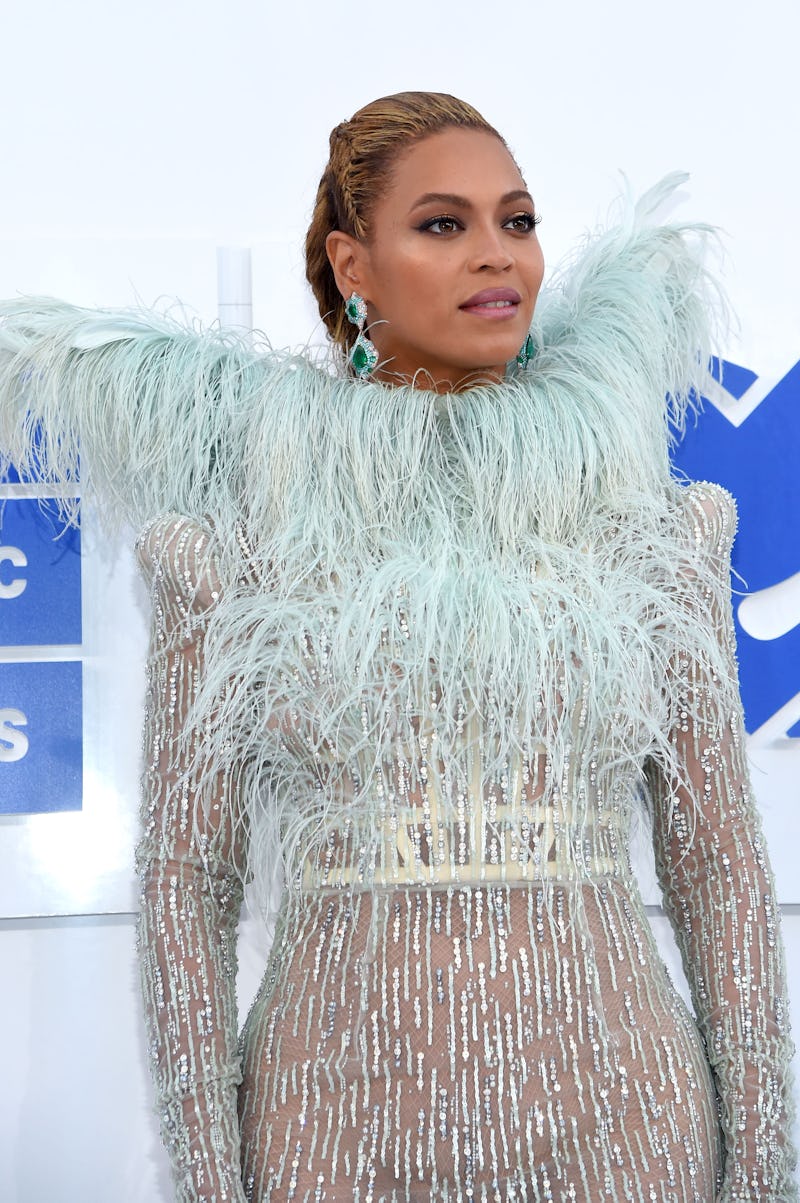 Larry Busacca/Getty Images Entertainment/Getty Images
Uh oh, uh oh, uh oh, oh, no, no. That line doubles as lyrics to Beyoncé's "Crazy In Love" and her fans' reaction to a wax figure that vaguely resembled the singer. Seriously, the Bey Hive wasn't pleased when photos of one of Beyoncé's wax figures went viral this week, as many pointed out the face didn't even look like Bey and her skin appeared lightened. On Friday, TMZ reported that Madame Tussauds' NYC location removed their Beyoncé figure and then updated it, seemingly in response to all of the backlash. (Bustle reached out to the museum for comment, but did not receive an immediate response.)
According to the New York Times, Beyoncé's wax figure was reportedly missing from its usual display on Thursday, without any indication of when or if it would return. But by Friday, Bey was back — with a few adjustments. Initially, the team at Madame Tussauds attempted to explain the situation, telling the Times, "Lighting within the attraction combined with flash photography may distort and misrepresent the colour of our wax figures, which is something our sculptors are unable to account for at the production stage."
However, their latest statement to NYT expressed appreciation for the "Formation" singer and offered an explanation of the update:
"We love, respect and enjoy a working relationship with Beyoncé. We have adjusted the styling and lighting of her figure and she is on display."
For reference, BuzzFeed Celeb posted the following side-by-side comparison:
While it still doesn't look 100 percent like the singer, there's certainly an improvement between the two images. But will it be enough to please fans? That remains to be seen.
Considering how perfectly the museum company made Kylie Jenner's wax figure in Hollywood, it's unclear why it's so difficult to accurately represent Beyoncé. Seriously, just look at the uncanny resemblance between the two Kylies.
Sure, you could argue that there's only one true Queen Bey — and she can't be replicated. But when other celebrities get nearly identical wax figures, it's tough to let this slide so easily.
At least it's reassuring to see the museum made a conscious effort to try fixing the situation and appeasing fans. And it's tough to deny that wax Beyoncé 2.0 doesn't look somewhat better than before.