Helena Bonham Carter Is Officially Joining 'The Crown' & She's Not The Only New Addition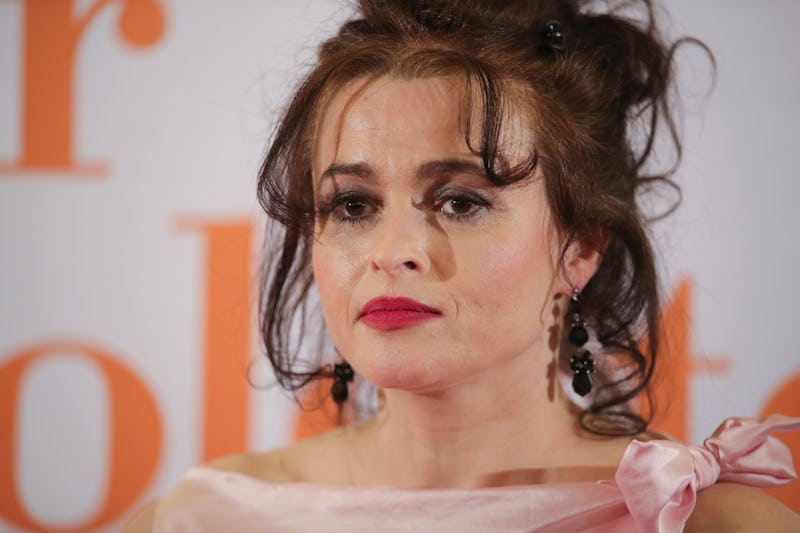 Andreas Rentz/Getty Images Entertainment/Getty Images
Helena Bonham Carter is headed to Buckingham Palace. After months of speculation, it was confirmed on Twitter on Thursday that Carter will play Princess Margaret in The Crown Season 3 on Netflix. She will don the tiara previously worn by Vanessa Kirby, who played the sister of Queen Elizabeth II in Seasons 1 and 2.
"I'm not sure which I'm more terrified about: Doing justice to the real Princess Margaret or following in the shoes of Vanessa Kirby's Princess Margaret," Carter said in a statement published on the show's Twitter account. "The only thing I can guarantee is that I'll be shorter than Vanessa."
According to Entertainment Tonight, Carter will join Olivia Colman, known for her work on the U.K. crime drama, Broadchurch, who will take over as Queen Elizabeth II. Meanwhile, Tobias Menzies, who previously appeared in Outlander, and who will play Prince Philip, originally portrayed on the show by Matt Smith.
On Thursday, the show also announced the addition of Being Human actor Jason Watkins as Prime Minister Harold Wilson. In a Twitter statement, he said,
"I am delighted to become part of this exceptional show. Harold Wilson is a significant and fascinating character in our history. So looking forward to bringing him to life, through a decade that transformed us culturally and politically. And excited to be working so closely with Olivia and the whole team."
Reports of Carter's casting first surfaced back in January, and that same month, Kirby posted a photo with Carter on Instagram, but the show did not confirm the news until now. However, the caption definitely hinted at the news: "Honoured @thecrownnetflix," Kirby wrote.
Colman said she was excited but nervous to step into her new role as Elizabeth as well. "[Foy] said I'll have a lovely time, everyone on it is amazing, the voice coaching is impeccable ... I'm just full of fear because you don't want to be the one who screws it up," she told Radio Times in November 2017. But when asked about the news of Colman's casting on the Golden Globes red carpet in January, Foy told Entertainment Tonight, "That's very exciting. She's amazing."
Fans were disappointed at the news that the original cast would be leaving the show, but Foy told reporters at the BFI & Radio Times Festival in April 2017 that she always knew it was two-season gig. "That's not a shock — we always knew when we signed up to it, and also not to be funny but it's also a real plus," she said. "As an actor there's nothing worse than the sound of '7 years.' I'm sure to some people it sounds amazing but to us it's like, '7 years of playing the same person?' And this is a tough job, you know?"
However, Foy added that she was "going to miss it terribly."
Season 2 ended with the birth of Prince Edward, and according to Variety, Season 3 will span the years 1964-1976, and as Carter steps into the role, the show will explore Margaret's divorce from her husband, Antony Armstrong-Jones, Earl of Snowdon, previously played by Matthew Goode. Robert Lacey, the show's history consultant, told Town & Country in December 2017, "In Season 3, without giving anything away — it's on the record, it's history — we'll see the breakup of this extraordinary marriage between Margaret and Snowdon. This season, you see how it starts, and what a strange character, a brilliant character Snowden was."
According to the BBC, Season 3 won't air until 2019, so fans will have to wait until then to see Carter and the other new cast members together on the small screen, but the first two seasons are marathon-ready right now on Netflix.