The New 'Don't Be Tardy' Trailer Shows Season 6 Will Be Even More Over The Top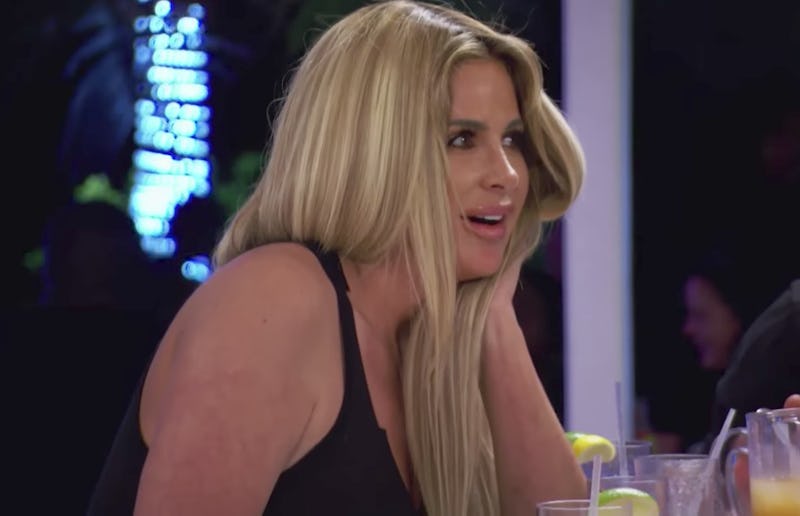 Bravo
Who's ready for even more madness involving Kim Zolciak and her family of seven? Based on the Don't Be Tardy Season 6 trailer, it's clear that Kim has more drama on her hands than even she might be used to. Granted, there are many happy times featured throughout the promo (like a trip to Italy and Kim and Kroy Biermann's vow renewal), but it's the heavier moments that are eye-catching.
First, it looks like 20-year-old Brielle Biermann wanting to move in with her boyfriend, Michael Kopech, is going to cause a huge argument with Kroy. Kim's reaction isn't shown, but Kroy doesn't hide his feelings about the situation. "You don't need to be moving in with Michael," he says. "I'm done playing your game."
Then, there is 15-year-old Ariana Biermann, who Kim and Kroy catch sneaking out of the house late at night. "We have to be able to trust you," Kroy says to her. "I don't know how you're going to earn that back." It sure seems like Kim has her hands full with her two eldest daughters.
If that isn't enough, Kim gives her personal chef, Tracey Bloom, a polygraph test because it appears she's been "lying" to the family. They even ask her if she's been taking things from their home without permission. Yikes.
And to make matters even more hectic for Kim, her mom, who she hasn't spoken to in a long time, calls Brielle. "Hi nana, I haven't seen you in six years," Brielle answers. Brielle then asks her out to lunch, but it looks like her grandma hangs up on her. For further perspective, as seen in the video below, Brielle has her grandma's contact name in her phone as "DO NOT ANSWER!"
Unfortunately, for Kim, the drama doesn't end there, because Kash gets bitten by a dog and is rushed to the hospital. The footage is actually quite intense, but as the Real Housewives of Atlanta star revealed in April (when the accident occurred), her 4-year-old son is fine. After it first happened, Kim shared on Snapchat, "Kash is doing incredible!! So thankful for all your prayers!!" In May, she shared an Instagram of Kash in the swimming pool and gave another positive update, "He can swim finally, back to school today, and is healing nicely!" It's good to know he is doing so well after what had to be a scary time.
Don't Be Tardy never fails in delivering the laughs and the drama, which seems to be what fans will get come Season 6 when it premieres on Oct. 6.