This Literary Award Just Gave Out A Prize To The Best Book Of Their 50+ Winners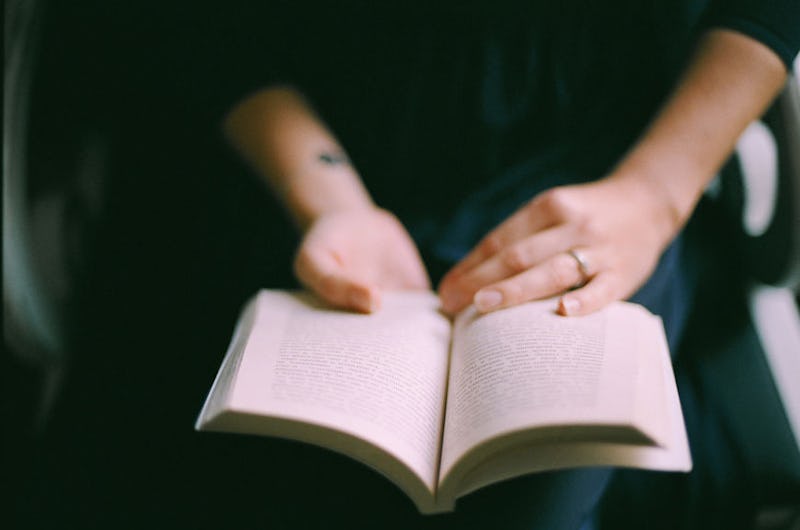 Lyuba Burakova/Stocksy
For the last 50 years, the Man Booker Prize has been one of English literature's top honors, marking the best books from U.K. authors and, more recently, authors who publish in English in the U.K. Now, the "Golden" Man Booker Prize has been awarded to The English Patient by Michael Ondaatje, voted the best Man Booker winner of the last 50 years.
First published in 1992, Ondaatje's The English Patient examines the lives of four WWII survivors who are thrust into life together at an Italian villa, where a young Canadian Army nurse named Hana cares for the eponymous patient, an amnesiac parachuter whose extensive burn injuries make it impossible for the others to identify him. Accompanying the two are Kip, a Sikh man working with the British military as a sapper, and Caravaggio, a Canadian thief employed as an Allied spy.
The English Patient beat out four other finalists to win the Golden Booker. The former Man Booker Prize winners were divided amongst five judges, who were each responsible for one decade's worth of literature. After selecting the so-called Golden Five, the judges stepped back, allowing the public to vote for their favorite novel among the books on their shortlist. Nine thousand voters awarded the Golden Booker to The English Patient out of the following finalists:
Ondaatje disagreed with the Golden Booker judges' decision. "Not for a second do I believe this is the best book on the list," he told listeners at Sunday's Man Booker 50 Festival, "especially when it is placed beside a work by V.S. Naipaul, one of the masters of our time, or a major work like Wolf Hall." No doubt, some other readers agree with the winning novel's author, who upset a 25-year tradition of voting Salman Rushdie's Midnight's Children as the best Man Booker Prize winner ever.
The English Patient by Michael Ondaatje, $11, Amazon
The English Patient was not even the clear winner of the Man Booker Prize in 1992. That year's jury found themselves deadlocked when trying to select a winner. The Guardian quotes Booker Prize Foundation trustee Victoria Glendinning, who said of the 1992 decision: "Every book on our shortlist had one passionate supporter and one furious antagonist. When at the final meeting we locked horns over the frontrunners, it was suggested that we should reach our decision by taking into account second choices — proportional representation." The Man Booker Prize ultimately went to two novels that year, the other being Sacred Hunger by Barry Unsworth.
The most recent winner of the Man Booker Prize is George Saunders' Lincoln in the Bardo, which took home the award in 2017.