These 11 Hair Color Trends Are Going To Be Everywhere This Fall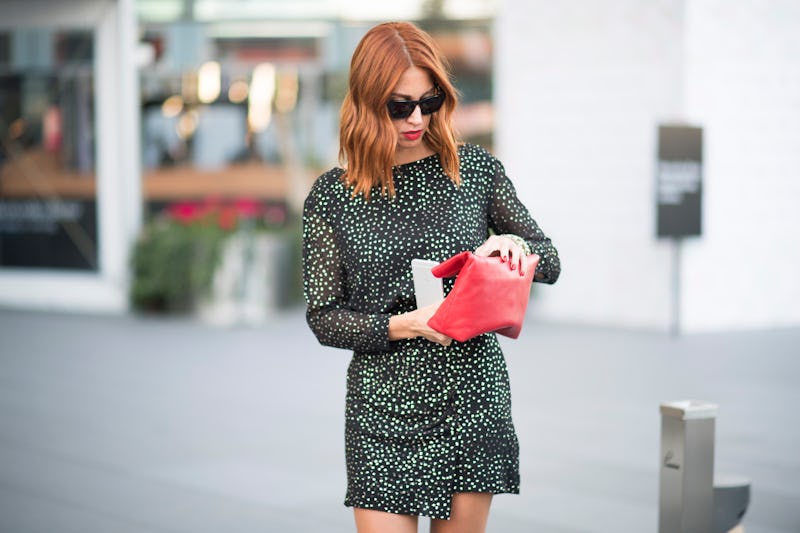 Timur Emek/Getty Images Entertainment/Getty Images
Fall is officially here and if you've neglected your hair all summer long (guilty!), there is no better time than now to hit reset. Whether your highlights are grown out, your ends are split, or your dye is faded from the sun, perhaps you should consider treating your locks to a fall hair color refresh. And if you need some ideas or hair #inspo, you've come to the right place. Bustle spoke to some of the biggest celebrity hair colorists in the industry and they shared their thoughts on what the most popular hair color trends are going to be this autumn. No, there's no mention of Pumpkin Spice latte hair, but you won't be disappointed with their suggestions.
If you went cool and bright for summer, now is the time to go warmer, richer, and darker (unless you are partial to bold, rainbow hues — that's trendy for fall, too!). Similar to how the [most popular fall haircuts] are bringing back natural textures, fall hair color trends are also about embracing natural tones. But if you want to do something drastic and steer away from your natural hair color, there are plenty of ideas here for you too.
From rich, red hues to the "toasted coconut," here are the top 11 hair color trends that are going to big this fall.