'The Female Persuasion' By Meg Wolitzer & 12 Other New Books To Read This Week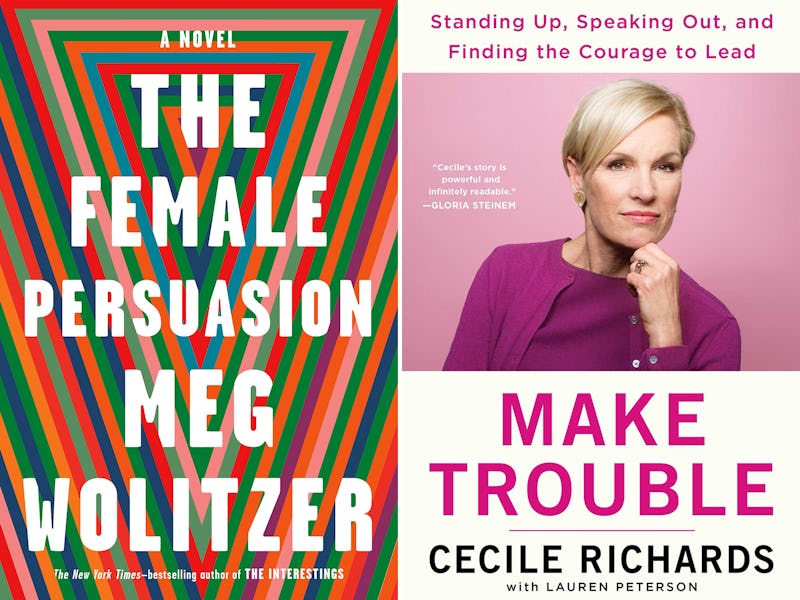 School shootings, addiction, and the uphill battle for gender equality have, unfortunately, become increasingly pervasive elements of the American fabric in recent years, and this week's new book releases certainly reflect that reality.
In this week's fiction releases, you'll find the highly-anticipated new novel from Meg Wolitzer, The Female Persuasion, as book as vivid and complex as its kaleidoscopic cover, as well as two very different young adult novels, Dread Nation and The Summer of Jordi Perez, both of which tackle tough issues — race and sexuality and weight, respectively — with the care and consideration they deserve through two propulsive tales you can devour in a single sitting.
In this week's nonfiction releases, you'll find a handful of memoirs that will certainly have people talking, including The Recovering, the follow-up to essayist Leslie Jamison's acclaimed essay collection, The Empathy Exams, as well as several written by public figures — like Planned Parenthood president Cecile Richards, Gilmore Girls actress Lauren Graham, and Boston Globe columnist Meredith Goldstein.
Whatever you're in the mood to read this week, there's certainly a new book that will pique your interest. Here are 13 new book releases everyone will be talking about this week (and for weeks to come):