'Fahrenheit 451's First Production Photo Looks So Intense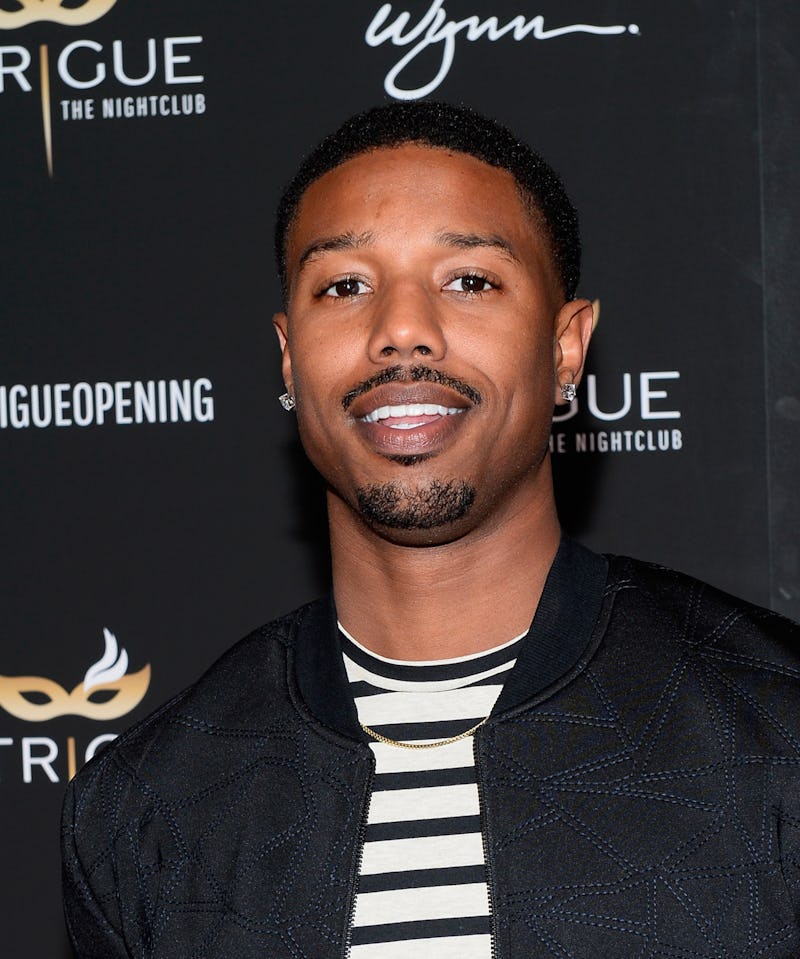 Bryan Steffy/Getty Images Entertainment/Getty Images
The first and official production photo from HBO's Fahrenheit 451 has just been released. And if it's meant to serve as an overarching preview of the film, fans may not be ready for how intense this book-to-screen adaptation is going to be.
It was announced in April that Ray Bradbury's 1953 dystopian work would be coming to the premium cable network soon, and production is currently underway. The famous novel follows the life of a fireman named Guy Montag, played by Michael B. Jordan in the film, and his wild curiosity for finding out more about the world he lives in. Montag's job is to destroy all banned books in his world, but instead of setting fire to the literature, he holds onto them illegally. Playing opposite Jordan in the HBO adaptation is Michael Shannon, who takes on the role of Beatty — Montag's fire captain, mentor, and ironically, his main antagonist.
This will make the second time the critically-acclaimed novel is adapted onscreen, with its first being a 1966 flick starring Oskar Werner and Julie Christie.
The newly released photo of Jordan and Shannon is very telling of their conflicting relationship, and will definitely make fans anticipate the day the modern take on Bradbury's masterpiece is finally introduced to the world.
Seriously, if you don't get chills after looking at Jordan and Shannon in this powerful, fire-toting still, you don't have a pulse.
It's also been announced, according to Deadline, that Spider-Man Homecoming's Laura Harrier will be joining the cast as Jordan's onscreen and social media-crazed wife, Millie, "whose consumption of all things digital results in a disconnected marriage."
Star Trek Beyond's Sofia Boutella and YouTube sensation Lilly Singh round out the eclectic cast; with Boutella playing the role of Clarisse, an informant who's torn between Beatty and Montag's objectives, and Singh as Raven, a tabloid vlogger who broadcasts the fire department's propaganda.
There's no telling how long you'll have to wait for this awesomeness to reach your TV screen. But since it looks like Fahrenheit 451 is well into production, perhaps a holiday season release is on the horizon.