The 'Fahrenheit 451' Adaptation Finds Its Lead Actor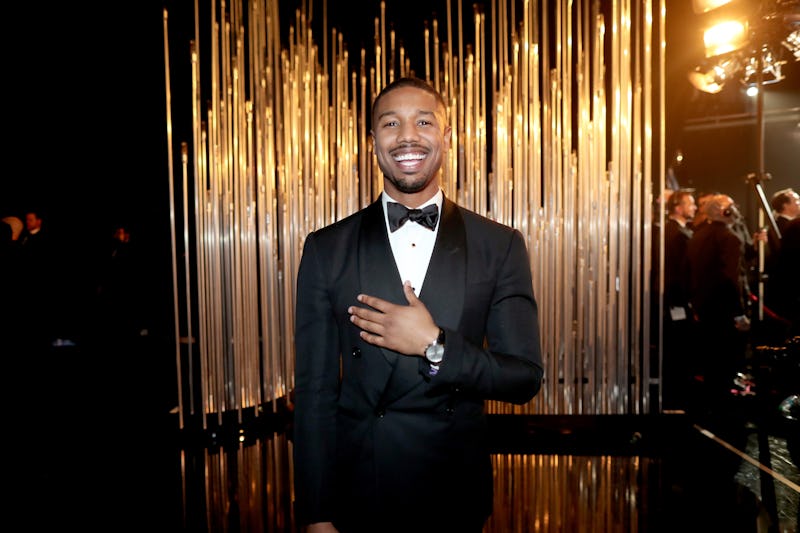 Christopher Polk/Getty Images Entertainment/Getty Images
Exciting news about the Fahrenheit 451 HBO adaptation has just arrived. According to Entertainment Weekly, Fruitvale Station and Creed star Michael B. Jordan is joining the Fahrenheit 451 cast — starring in the leading role as Guy Montag. The experience is bound to show his depth as an actor.
In case you're unfamiliar with the 1953 sci-fi novel — like I was until hearing of the film — Fahrenheit 451 follows the life of a fireman named Guy Montag, and his quest for clarity and understanding of the world he lives in. No, Montag is not a water hose-toting "fireman" like we know today. His duty is to set fire to the belongings of those who read any books that are banned. Coincidentally enough, the classic novel was banned itself in the 1950s for its depiction of other works of art being banned. Funny how the world works, huh?
Montag's curiosity gets the best of him, and before setting fire to the banned literature, he hoards them until he's had a chance to indulge in them himself. Sounds pretty cool, right? That's because it is. Not only was it well beyond its years at the time of publishing — hello, "seashell ear radios" aka earbuds — but the 1950s novel also found a coveted spot on Chelsea Clinton's must-read list. If that doesn't excite you about the forthcoming project, I don't know what will.
The role sounds totally different from anything we've seen of Jordan thus far. Fans have watched as the 30-year-old actor brought Adonis Creed to life in the 2015 self-titled film, and told the dramatic and chilling tale of Oscar Grant in 2013's Fruitvale Station. And while both performances were undeniably fantastic, the Fahrenheit 451 adaptation will require Jordan to pull from a whole other set of inspirations. For one, I don't believe that a black man in the 1950s would have been trusted with such an authoritative task. That's a barrier in itself. And two, if the film writers stick to the book's original premise, Jordan will have to find the balance between his millennial edge and the maturity of the 1950s tale.
All in all, I have no doubts that Jordan will completely obliterate the new role. And I can't wait to see him do just that.