Get A Glimpse Of The NYC Kylie Pop-Up Location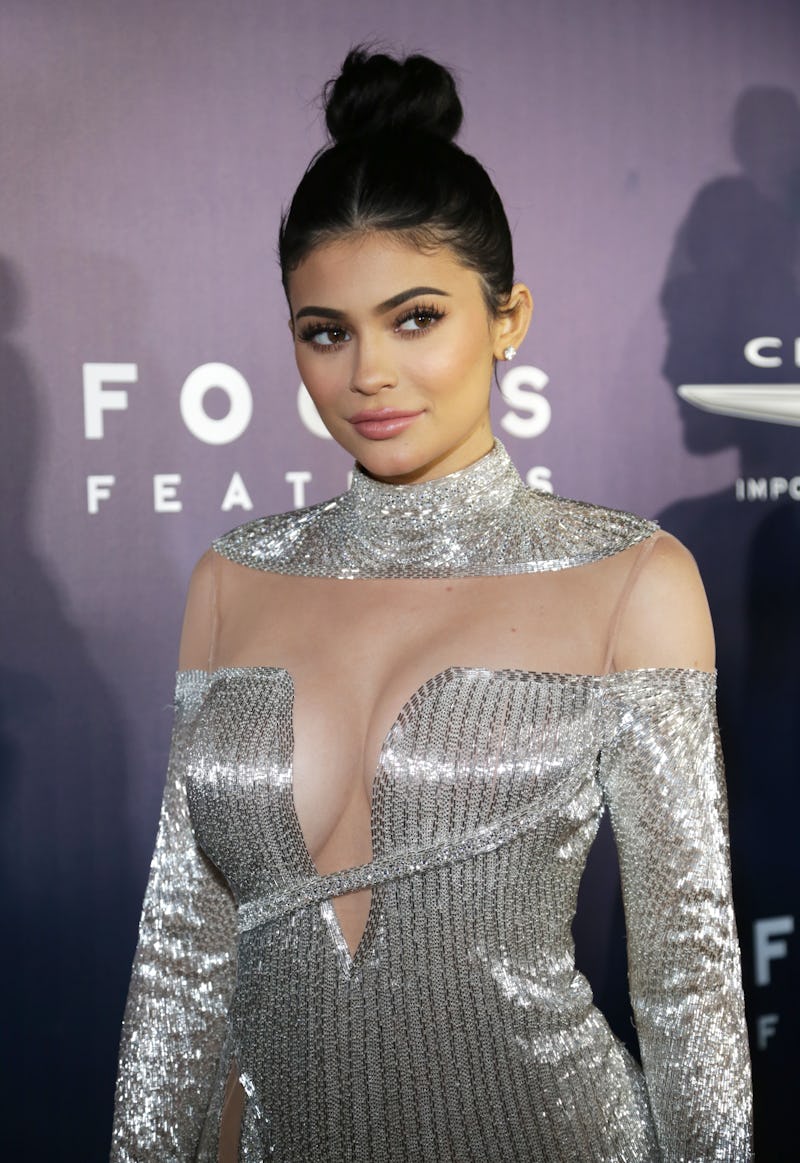 Loreen Sarkis/Getty Images Entertainment/Getty Images
Kylie Jenner is the master of creating hype. Not only did she just release an incredible Valentine's Day collection through Kylie Cosmetics, but she's also got some plans for a new Kylie Shop line up her sleeve, too. And trust me — she doesn't let her fans forget it. Kylie Jenner posted the first photo of her Kylie Shop Pop-Up location, as if people weren't already excited enough to check out these pieces IRL.
She's constantly finding a way to keep the excitement going. She showed off the 27 Mercer Street location on social media, writing, "I could CRYYY!!" on Twitter, and take my word for it, Jenner, so could the rest of us! Happy tears, of course! This is the second Kylie Shop temporary location, but it's the first time it's ever been open in New York City. Between NYFW and the opportunity to purchase Jenner merch in-person, there are tons of reasons to book a trip to NY right now.
According to Jenner's Instagram, the temporary location will open on Feb. 13 and remain while supplies last. But, if this store is anywhere near as crowded as her California location was (and it will be!) then you better get in line early to make sure you have a chance to cop these goods before they're gone!
Between the pink and the hoards of people waiting outside, there's no way you could miss this venue.
The store will open at exactly 10 a.m., so make sure you're there and ready to take in the Kylie Shop experience!
Since there are some amazing new pieces dropping, it's no wonder fans are more than ready to rack up on items from the Kylie Shop collection.
1. Can't Believe It
It's almost too good to be true.
2. Carpool
Umm, can I catch a ride?
3. World Tour
Let's hope there are plenty more cities on her list!
4. Playing Hooky
Priorities, you know?
5. Buzzing
This is just too exciting.
6. Freak Out
It's getting increasingly more difficult for fans to remain calm.
7. Success
There's no way this store opening won't be a huge success.
8. Crowded
The photo makes the store look huge, but I have a feeling once the people pile in it'll feel nice and cozy.
9. Poetry
People have taken to expressing their feelings of joy in the form of poetry.
10. Travel Plans
All those planning to visit have their travel arrangements all sorted out.
11. Cancel Your Plans
Blow off whatever you're doing, and get to 27 Mercer Street early!
Not too many more days to wait now. For the first time ever, Monday can't get here soon enough!