The 'GLOW' Soundtrack Is The Perfect Backdrop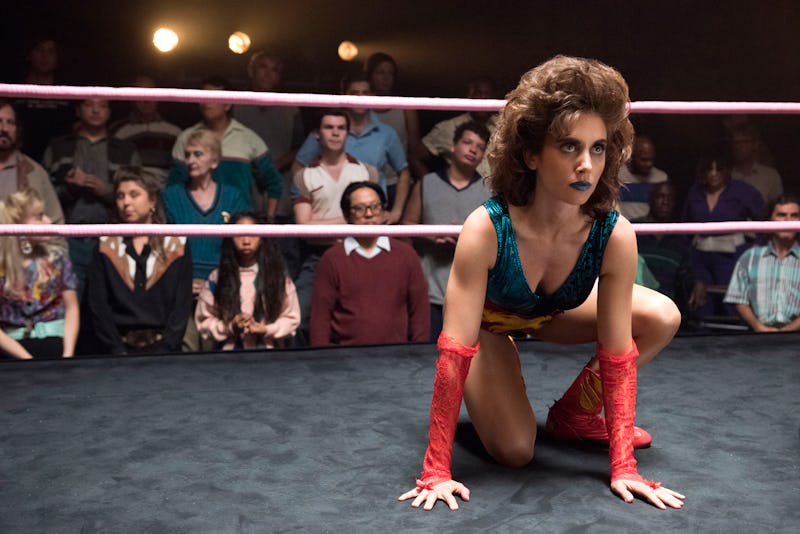 When most people think of the '80s, these things come to mind: gravity-defying perms, bold spandex, and adrenaline-fueled rock music. Netflix's GLOW, about a group of actors training to be on a television show about women's wrestling, has all of those elements and then some. Of course, the hair and the high V-shaped leotards might not exactly be popular anymore, but at least the songs on the GLOW soundtrack still withstand the test of time.
Wrestling is a pretty niche sport that most people will never try for themselves, but I defy you to listen to any of these songs again without wanting to get into a ring and tackle somebody. GLOW certainly figured out just the right combination of songs to get viewers psyched up, using a combination of iconic classics and one-hit-wonders that capture what the mainstream culture of the decade was actually like.
Best of all, most of the songs are the kind of thing you'd hear in an elaborate training montage, which makes them perfect background music for the next time you work out. Make no mistake, I am absolutely putting a bunch of these songs on my running playlist, and I expect that once you get the chance to check them all out, you'll do the same: