The Grammys Is Conducting An Investigation Into Gender Bias & It's About Time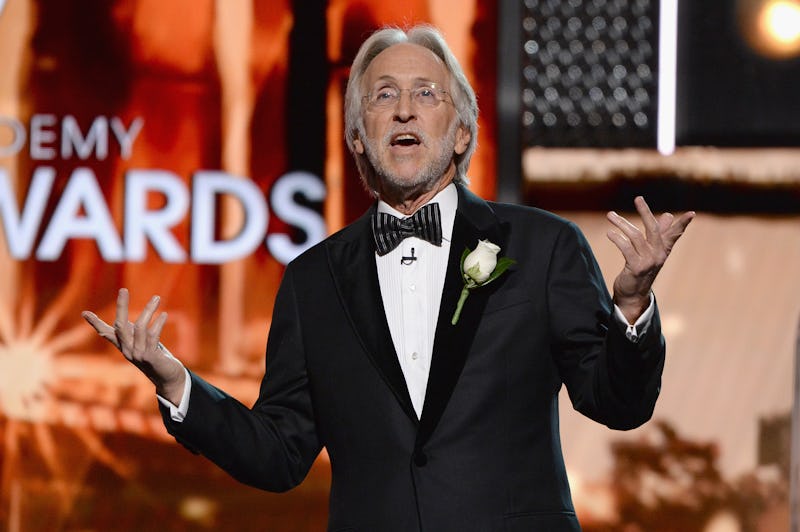 Michael Kovac/Getty Images Entertainment/Getty Images
Following controversial comments made by Recording Academy President and CEO Neil Portnow, which insinuated that women needed to "step up" to be recognized at the Grammys, the Recording Academy announced it's launching an investigation into the issue of Grammys gender bias. At the 2018 Grammy ceremony, women were hugely underrepresented, and now the organization is reportedly employing an independent special task force to probe into the matter of gender bias within its policies and practices, according to the Los Angeles Times.
In a statement posted to the official Grammy website, Portnow apologized for his previous hurtful comments:
"After hearing from many friends and colleagues, I understand the hurt that my poor choice of words following last Sunday's GRAMMY telecast has caused. I also now realize that it's about more than just my words. Because those words, while not reflective of my beliefs, echo the real experience of too many women. I'd like to help make that right."
He went on to share that the newly launched initiative will review aspects of the organization to "identify where we can do more to overcome the explicit barriers and unconscious biases that impede female advancement in the music community."
The move comes just days after Portnow found himself amid a firestorm of backlash, which included a call for his resignation from the Academy. When asked by Variety about the low number of women acknowledged at this year's ceremony, Portnow had said,
"I think it has to begin with women who have the creativity in their hearts and souls, who want to be musicians, who want to be engineers, who want to be producers, who want to be part of the industry on the executive level to step up."
Portnow's statement appeared oddly off-key amid the recent #MeToo and Time's Up movements, which aim to support and protect women during the outpouring of sexual assault and harassment allegations — particularly within the realms of Hollywood. His comments quickly struck a nerve with many female executives and artists in the music industry, according to Us Weekly. Singer Kelly Clarkson took to social media to directly respond to Portnow's comments, writing:
"A confused soul said women need 2 'step up' their A-game if they wanna start winning & u know what I'm not even mad at ignorance. I'm just gonna kindly point u n the direction of my A-game album I recently dropped #MeaningOfLife #UrWelcome I Jenna Dewan'd that sh*t y'all #stepup"
Meanwhile Pink, a performer at this year's Grammys, also shared her thoughts via a handwritten letter posted to Twitter, which read:
"Women in music don't need to 'step up' – women have been stepping since the beginning of time. Stepping up, and also stepping aside women OWNED music this year. They've been KILLING IT. And every year before this. When we celebrate and honor that talent and accomplishments of women, and how much women STEP UP every year, against all odds, we show the next generation of women and girls and boys and men what it means to be equal, and what it looks like to be fair."
Later claiming that his words were "taken out of context," the head of the Recording Academy attempted to clarify his remarks in a statement to the New York Times:
"Our industry must recognize that women who dream of careers in music face barriers that men have never faced. We must actively work to eliminate these barriers and encourage women to live their dreams and express their passion and creativity through music. We must welcome, mentor and empower them. Our community will be richer for it."
Portnow added, "I regret that I wasn't as articulate as I should have been in conveying this thought. I remain committed to doing everything I can to make our music community a better, safer and more representative place for everyone."
The Jan. 28 awards ceremony saw a mere 11 women out of the 84 take home trophies for their contributions in recording, according to Complex. Additionally, only one woman, Alessia Cara, would accept an award (Best New Artist) during the live broadcast despite the fact that SZA was the most-nominated woman of the night with five nominations in total.
The Best Pop Solo Performance category notably included four women, Kelly Clarkson, Kesha, Lady Gaga and Pink, but all would end up losing the award to the category's only male nominee Ed Sheeran.
The Recording Academy's latest call-to-action is certainly one that has been long overdue. A recent study from University of Southern California reveals that from 2013 to 2018, only 9.3 percent of Grammy nominees were women, while 90.7 percent recognized male performers, producers, songwriters, and engineers, according to the LA Times.
Though seemingly a way to quell the backlash that was caused by Portnow's comments, the Grammys' push to investigate the inequalities within the Recording Academy is certainly a step in the right direction for women everywhere.