A New York Museum Is Celebrating Harry Potter's 20 Anniversary In A BIG Way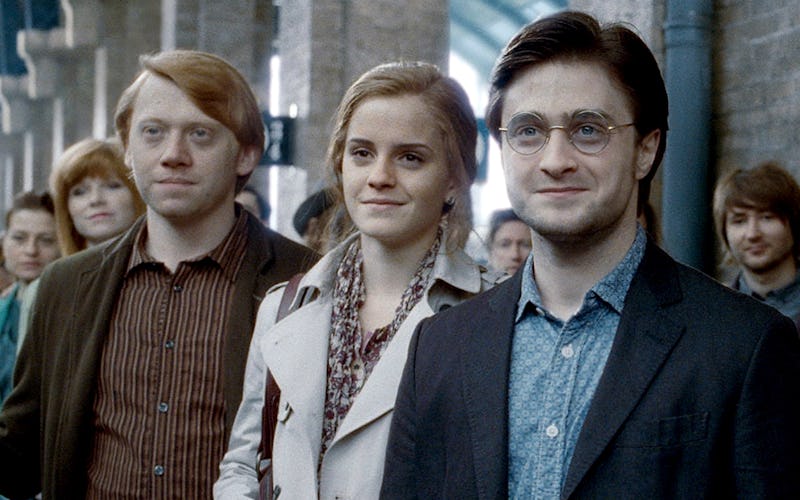 I've said it many times before: When it comes to throwing themed-parties, no bookish fans do it better than Potterheads. And when it comes to the rapidly approaching 20th Anniversary of Harry Potter & the Sorcerer's Stone, fans of the Boy Who Lived are definitely not holding back. And truthfully, the series gives fans so much to explore with every new milestone, thanks in large part to the multi-layered world J.K. Rowling has created. New-York Historical Society is joining in on Harry Potter's 20th Anniversary festivities in a big way by adding tons of Potter-themed events to their roster in conjunction with the Harry Potter: A History Of Magic exhibit, which the society is hosting from Oct. 5 through Jan. 27.
A hefty dose of magic is guaranteed at each of the announced special events: A "Growing Up With Harry Potter" open-mic night, when fans will be able to share their personal experiences with the series; trivia nights when fans can compete for the glory of their Hogwarts Houses; multiple-session courses on everything from illustrating, fantasy fiction writing, and international magical history; and of course, a Harry Potter book club for new readers and re-readers alike. Some events will feature special guests, like illustrators Mary GrandPré, Brian Selznick, and David Saylor, who will be in conversation together on Oct. 25, and audiobook narrator Jim Dale, who will appear at an event on Jan. 9.
It looks like Harry Potter fans in New York will have plenty of opportunities to spend a lot of time at the New-York Historical Society in the last half of 2018. In addition to the events listed above, the History of Magic exhibit, which is coming stateside after a very successful run in London, explores the traditions of folklore and history of magic that form the foundation of the beloved series. The exhibit will display everything from centuries-old artifacts to rare books, manuscripts, and magical objects straight from the Wizarding World itself. The objects have been curated from the collection of the British Library, the New-York Historical Society, and other museums, and have been supplemented with original materials from Scholastic (the U.S. publisher of the Harry Potter series) and pieces from Rowling's own archives.
Ticket prices for the special events vary, and can run between $25 and $40 for non-members. Some tickets run for as little as $14 with New-York Historical Society membership. Courses can cost anywhere from $150 to $260. You can find more details about all of the many magical events, along with pricing and ticket information for each of the events and the History of Magic exhibit on the New-York Historical Society website. If you can't make it to New York City for the exhibits, perhaps you could celebrate Harry Potter's 20th anniversary from your own home with some homemade Butterbeer or some Bertie Bott's Every Flavor Beans. Or maybe use this as an opportunity to re-read all the books and re-watch all the movies. I promise, they're still as magical now as they were when you read them as a kid.