The Harry Potter Character You Most Relate To, Based On Myers-Briggs Type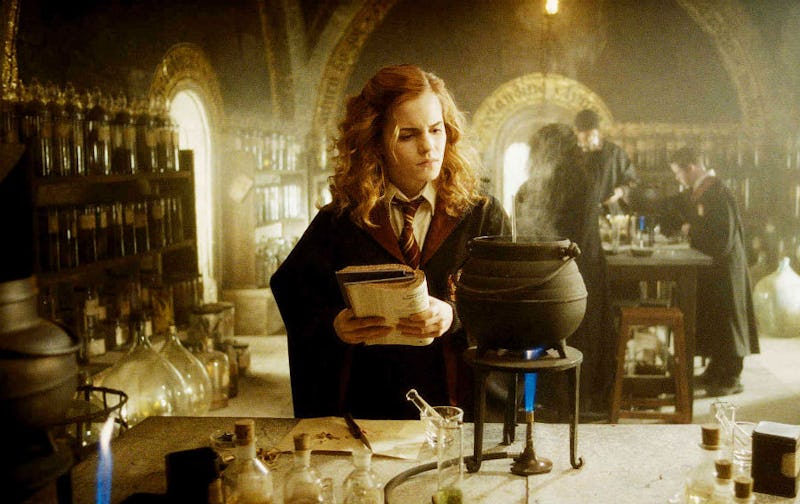 Warner Bros.
Finally, an answer to the burning question that's been keeping you up at night: Which Harry Potter character best matches your Myers-Briggs personality type? Do you share personality traits with Harry? A Weasley? The Dark Lord himself? We all know that your Myers-Briggs type can unlock the secrets of who you should date and what kind of animal you should identify with, but now it can decide your role at Hogwarts, too. Here's the Harry Potter character for your Myers-Briggs type.
If you don't know your official Myers-Briggs personality type, go ahead and take the quiz. I'll wait. Got it? So those four letters determine where you fall on four different spectrums. The I and E stand for introverted and extroverted, respectively (if you've been to the internet before, you already know what those two words mean). Then there's S for sensing, which means using your senses to gather information, and N for intuiting, which means adding to information with your innate intuition. Thirdly, you've got F for feeling or T for thinking when it comes to decision-making. And lastly, there's J for judging or P for perceiving. Do you like your world to be structured and closed, or always open to new options?
So yeah, Myers-Briggs is basically astrology for people who don't believe in astrology. Here's where your favorite witches and wizards fall on the personality spectrum.