The House Intelligence Committee Says There's No Proof Of Collusion Between Trump & Russia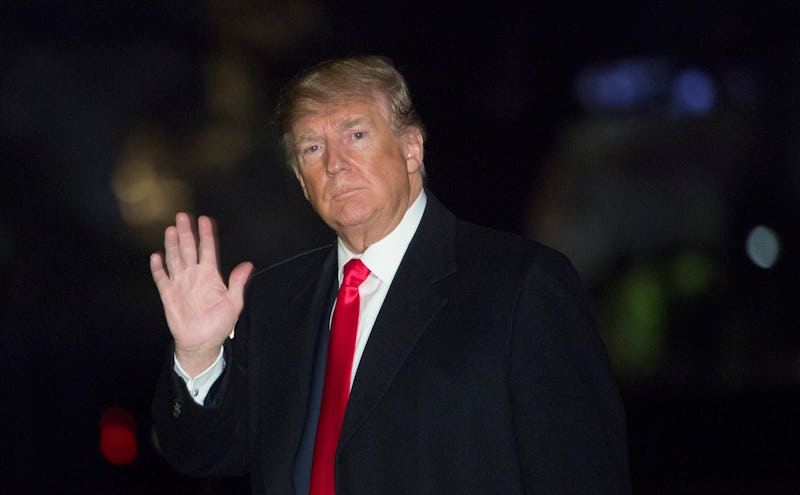 Pool/Getty Images News/Getty Images
After an almost year-long investigation, the House Intelligence Committee said there was no proof of collusion between Donald Trump's campaign and Russia. The committee announced on Monday that it would be wrapping up its investigation, according to CNN.
Texas Republican Rep. Mike Conaway said on Monday that the committee would be presenting a report containing 150 pages for the Democrats to evaluate. Conaway gave Tuesday as the day for handing over the report to Democratic party and added,
We found no evidence of collusion, and so we found perhaps some bad judgment, inappropriate meetings. We found no evidence of any collusion of anything people were actually doing, other than taking a meeting they shouldn't have taken or just inadvertently being in the same building.
According to USA Today, the announcement arrived amid tension and disagreement between Republicans and Democrats as the latter say, such as California Democrat Rep. Adam Schiff, that some critical documents and interviews have not been thoroughly factored into the investigation. But on Monday, Conaway said that the committee was satisfied with the conclusion of their probe as they had "thoroughly investigated the agreed-upon parameters, and developed reliable initial findings and recommendations."
While speaking of what would happen after the Monday announcement, Conaway said, "We will now be moving into the next phase of this investigation, working with the minority on a report to give the American people answers to the questions they've been asking for over a year."
He added, "With the 2018 primary elections already underway and just 238 days until the midterm elections in November, it's important that we give the American people the information they need to arm themselves against Russian attempts to influence our elections."
For the past one year, Trump has faced a plethora of accusations that claim her may have collaborated with the Kremlin during his 2016 presidential run. The president has continued to deny those allegations as false while Russia's leader, Vladimir Putin, rejected the notion in December 2017 and said that his opponents were leveling the allegations against him to damage his leadership. He also added that the tension between Republicans and Democrats had "inflicted damage to the domestic political situation."
When it comes to the particularly controversial subject of potential Russian meddling and collusion between Russia and Trump's president campaign, Democrats and Republicans seem to have two separate theories. According to CBS News on Monday, Republicans believe that while Trump did not collaborate with Russia during his presidential bid, Russia allegedly interfered in the 2016 American election (Putin denies this). On the other hand, Democrats believe that Trump's campaign worked in cahoots with Russia while the Kremlin tampered with the 2016 race.
Rep. Conaway, aware of these varying stances on the subject, said on Monday that he knew Democrats "may take a different interpretation of the facts or want to add a different conclusion."
In addition to Conaway, Republicans like Florida Rep. Tom Rooney and New York Rep. Pete King were part of the House Intelligence Committee. According to both USA Today and CNN, committee members were looking forward to wrapping up the probe and finally giving an official statement after conducting a yearlong investigation. Earlier in March, King told CNN that he didn't see "anything else that's out there that hasn't been explored" with regards to the probe.
For Republicans, the House Intelligence Committee's announcement seems to be a source of relief after a supposedly intense probe. According to CNN, Conaway said that the House Intelligence Committee's investigation included extensive interviews with 73 witnesses along with poring over a reported 300,000 files. Now with the committee's assessment officially in the open, it's the Democrats' turn to speak their mind. The rival party is expected to respond on Monday evening.