The 'I'm A Celeb' Contestants' Impressions Of These Stars Are SO Accurate It's Scary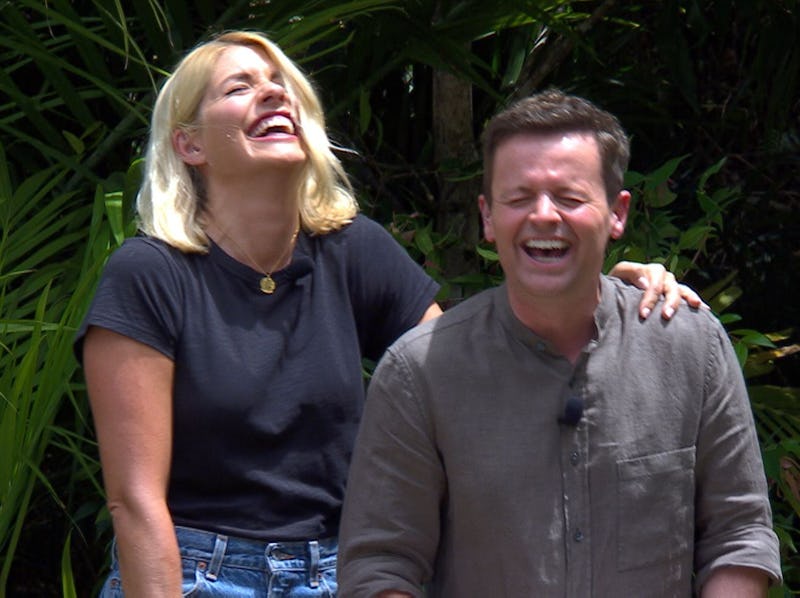 ITV/Shutterstock
So it's not even a week in and this season of I'm A Celebrity... Get Me Out Of Here has been faaaaaaabulooooous! With a capital F. So far so good with regards to how everyone is getting on with each other. So much so that they are even sharing all of their secret skills and party tricks. God guys it's actually like a licence to create memes. One particular scene from last night's episode that seriously brought the LOLs was when the I'm A Celeb contestants did celebrity impressions, with one particular personality getting all the attention.
So, the episode in question saw Emily Atack, Fleur East, Rita Simmons, and Sair Khan doing their best impersonations. Atack proved to be particularly adept at multiple impersonations, basically slaying with her impression of Gemma Collins during her own (redonk brief) stint on I'm A Celebrity back in 2014. Along with a pretty lit Ruth Langford and Dani Dyer Impression, and Simmon's immaculate turn as Denise Van Outen.
Real talk, from start to finish, this show is already the best season they have had in years. It is basically like Inception vibes, seeing celebrities impersonate other celebrities. Let alone celebrities in the jungle impersonating celebrities in the jungle. Ugh, my head is spinning.
And of course, as ever, our gal the GC stands out the most.
Right, let's do this.
Poor GC really didn't have a great time on the show, famously saying that "murderers" have a better living situation than the I'm A Celeb contestants. So the impressions of her experience on the show were bound to happen. Although her time on the show was brief, it became a meme in its own right.
If you claim that you weren't trying to do your very own GC impression, then you are a liar and you know it. The TOWIE star comes out with some incredible lines and it is impossible not to crack a few out. "You're just borin' babes" etc etc.
Maybe the only thing more infectious than Collin's accent and attitude is Sharon Osbourne's laugh...
Collins even retweeted a post by Capital FM about the impression on her Twitter page, so seems like she's pretty on board. And to be fair, it is spot effing on.
She probably wasn't as amused as fans of the show, however, who were in stitches all over social media.
It's no wonder though, Collins is known for setting social media alight with her 'memays', as she calls them (she even has a dedicated meme page). And her, like, sassy AF persona seen on reality shows like The Only Way Is Essex and Celebrity Big Brother always makes for high quality meme content. Lord knows she does not suffer fools.
And if looks could kill, Atack will be hoping Collins doesn't throw one of her famous dirty looks in her direction.
Look, the woman is an icon in her own right. The UK's own Mariah Carey-esque diva. Of course she left the jungle early.
And although her time was short, she is still probably one of the best remembered and loved contestants of all time. Get it girl.