'Hamilton' Alum Anthony Ramos Is Joining Another Iconic Lin-Manuel Miranda Project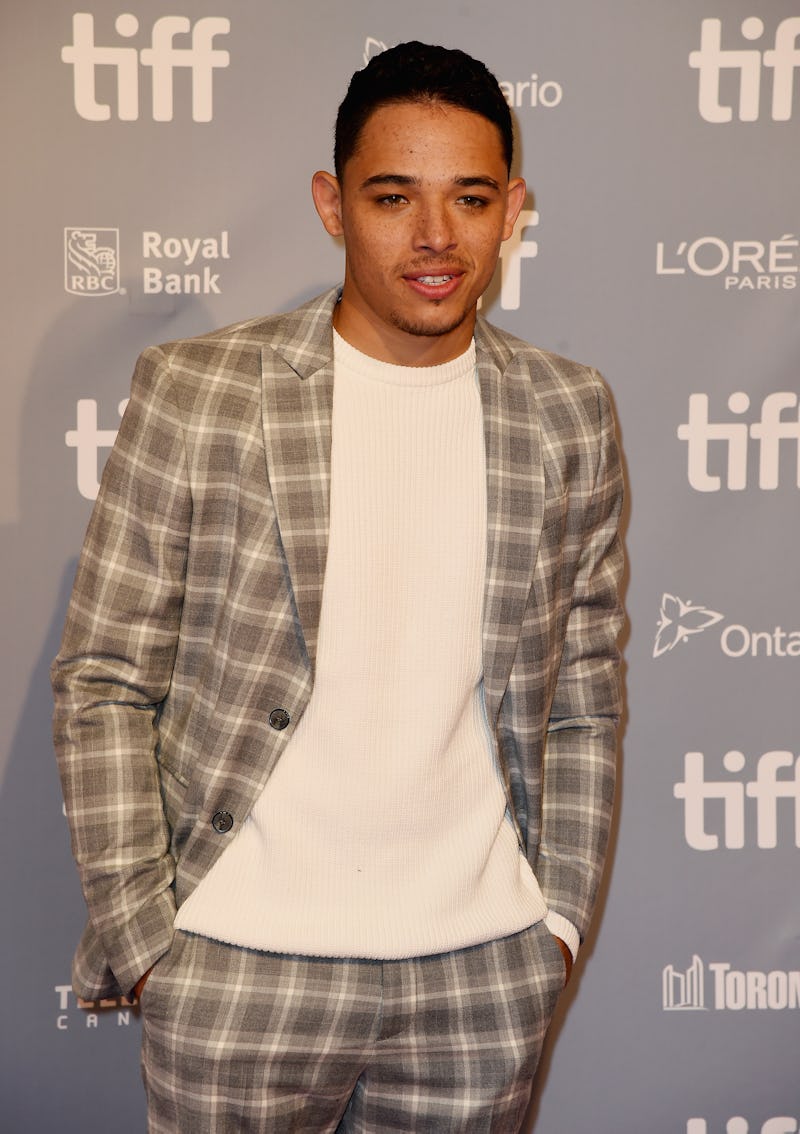 Kevin Winter/Getty Images Entertainment/Getty Images
Today in no, Hamilton fans aren't dreaming, but it wouldn't be surprised if they'd imagined this scenario before on their own time, the In The Heights movie will star Hamilton alum Anthony Ramos. Indeed, the film industry did not throw away their shot to cast a perfect performer in the leading role, Usnavi. Ramos, who is just 26 years old, starred in Hamilton in dual roles. He actually originated the parts of John Laurens and Philip Hamilton in 2015, and oh, to be in the room where this casting decision happened!
In The Heights is Lin-Manuel Miranda's first Broadway musical. First performed in 2005, it centers on Usnavi, a bodega owner from the Dominican Republic, who plans to close his Washington Heights shop after receiving an inheritance. As real theater nerds know, it also nabbed Miranda his first Tony award way back in 2008, for a little something called "Best Musical." His true smash, Hamilton, won 11 awards just seven years later — including Best Musical, once again.
Variety announced that in addition to Ramos' starring role as Usnavi, another Miranda alum is attached to In The Heights. That would be none other than playwright Quiara Alegría Hudes, who wrote the In The Heights book and will next write the film adaptation's script. Jon M. Chu, who directed Crazy Rich Asians, is set to direct, and he is very excited about this on social media. Understandably, of course, but it's just entertaining that neither Ramos nor Miranda have had a chance to weigh in yet!
This isn't Ramos' first big project post-Hamilton, but it is the one that musical theater fans will find most exciting. As Variety made sure to note, Ramos has taken on major film roles, including the drama Monsters and Men and the upcoming Godzilla from Godzilla: King of Monsters. He's also a part of Netflix series She's Gotta Have It, and it's not immediately clear when this major talent sleeps, if ever.
In The Heights just announced Ramos was cast in the lead role, so it likely has not begun production yet. Still, the studio is anticipating it fairly soon — per Variety, a June 2020 release date is anticipated — but it actually makes sense. Not just in terms of popularity or demand, but because Hollywood has been trying to get this production off of the ground for a long time. In their piece on Ramos' casting news,Variety referenced that the film was previously at The Weinstein Company for an undisclosed amount of time. Warner Bros. picked it up last fall after the allegations emerged against the company's CEO. Of course, that's all good news for fans of Ramos and Miranda's award-winning musical.
Again, though Miranda hasn't weighed in on the news himself, it's only a matter of time before he posts something about it in his signature, excitable style. Also, whether this means Hamilton is up for a film adaptation isn't clear yet — but why shouldn't it be, right? With the most stacked, diverse celebrity cast imaginable? Okay, okay, one thing at a time: This In The Heights movie news is exciting AF, and fans should be satisfied by it. Even if they're helpless to do anything else but wait for it to hit theaters.