The 'Jane The Virgin' Cast Explains The Telenovela Twists That Shook Them To Their Core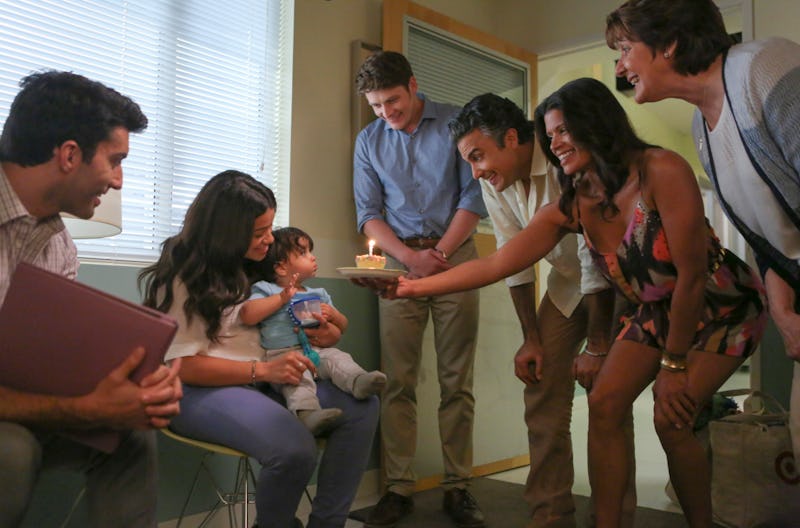 The CW
When Jane the Virgin premiered in October 2014 with the seemingly impossible premise of a young woman being accidentally inseminated with a man's sperm, critics wondered if a television show could ground its story in such an implausible event. But since then, the show's fan base has grown, and the storylines have only gotten stranger. Characters swap identities like it's no big deal, are brought back from the dead, and somehow find the kind of love that makes your heart literally glow. As the series comes to a close with its final episode tonight, Bustle thought it would be fitting to ask the Jane the Virgin cast and the show's creator about their favorite telenovela twists from the series. And surprisingly, not everyone said that Michael's death (and resurrection in Montana, of all places) was the one that really floored them.
Each of their enthusiastic responses is a testament to how deeply the cast treasures their own work on the series and the pitch-perfect homage to the telenovela genre the show maintained throughout its five seasons. Also, did you know that Anezka was inspired by a cat, of all things? That's, as Mendez might say, straight out of a telenovela, right?
Read on to find out what telenovela twist shocked your favorite Jane the Virgin character the most, for better or worse.