A 'Juno' Reunion Is Happening For A Great Cause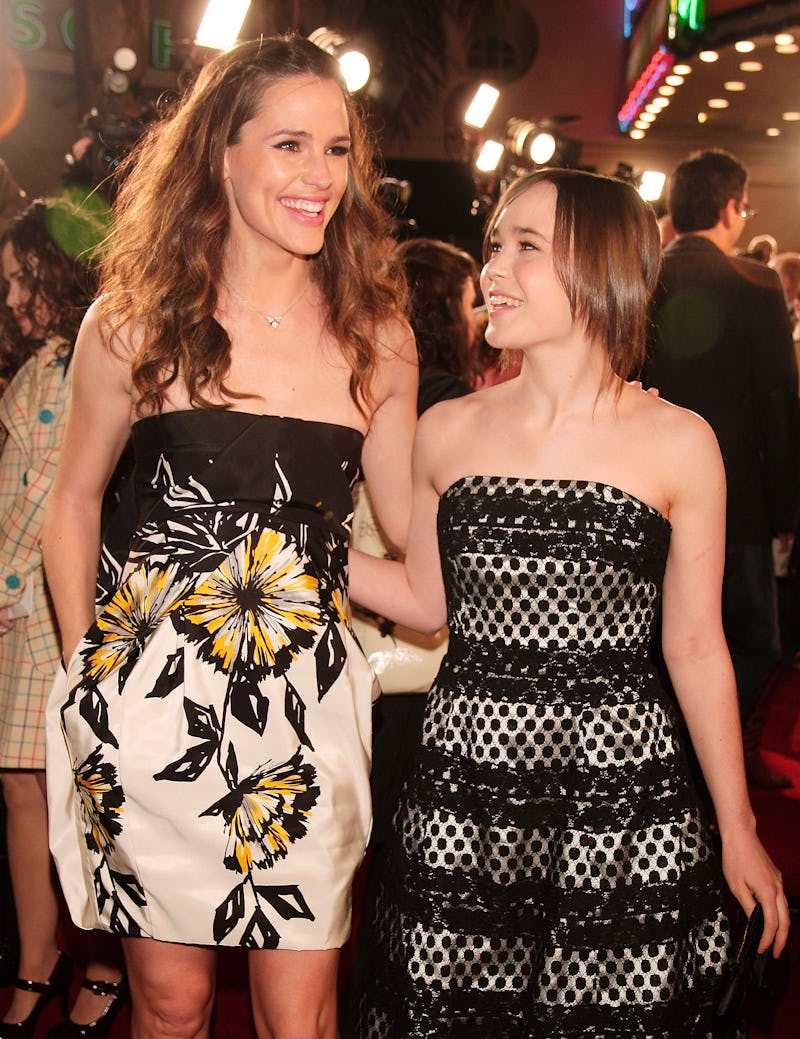 Kevin Winter/Getty Images Entertainment/Getty Images
If you ever needed proof that miracles do indeed happen, then let me provide you with this golden nugget: The women of Juno will reunite for a live reading of the film. But wait, there's more. This Juno live reading will not only be an all-female reading, but all funds raised from ticket and merchandise will go directly to Planned Parenthood. According to Entertainment Weekly, this all-female event is being held to commemorate Juno's 10-year anniversary (it's been 10 years? Say what?) and will feature a reunion of the film's two leads, Ellen Page and Jennifer Garner.
This is amazing for a mind-boggling amount of reasons. First off, I love that the proceeds from this live reading will be going directly back into Planned Parenthood. This is not only a wonderful and supportive move, but it relates directly back to the film's central struggle for Juno's protagonist: to keep the baby or not to keep the baby? Like Juno, women everywhere are faced with that choice on a daily basis, and Planned Parenthood can offer guidance on the best decision for each individual woman. Hell yes.
Additionally, if you think I'm not going to spotlight the fact that this live reading will consist of all women, think again. I'm low-key fist-pumping at the idea of Page and Garner back in their Juno saddles to recreate the energy of the film in a live setting. Additional female cast members have yet to be announced, but I dare say that no matter who signs up, it will only make this reading all the more special. With a script like Juno in hand (which is best loved for its punchy, quirky dialogue), there's no better way for showcasing the talent of a variety of female actors.
All this talk about the magic of a Juno reunion leaves me wondering whether we wouldn't benefit from all-female readings of other great films. Better still, this would be an exciting way to raise money for a variety of organizations here in America, especially those now under threat from the proposed Trump administration budget. There's plenty of films celebrating a 10-year anniversary; call me crazy but I definitely think an all-female reunion reading of Ratatouille to benefit Meal On Wheels, or maybe something silly like an all-female reading of Superbad for PBS would be amazing.