The Jurors In Bill Cosby's Trial Are Deadlocked — REPORT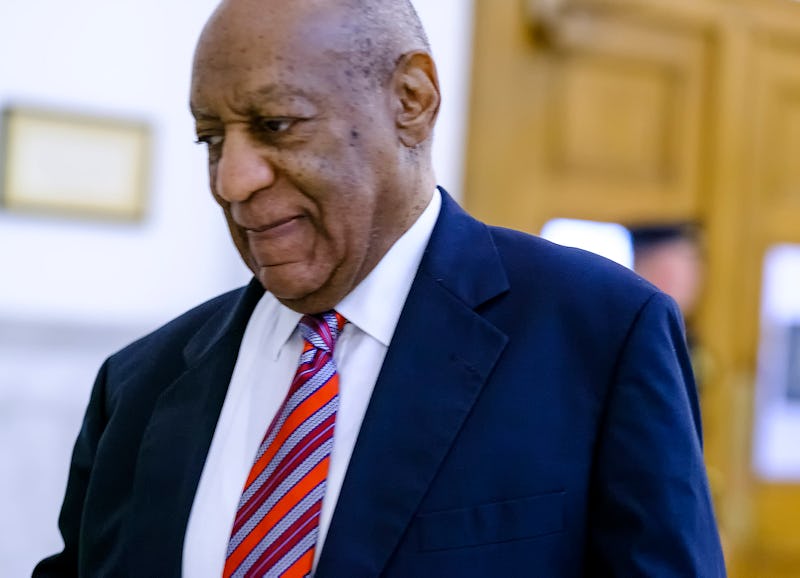 Pool/Getty Images News/Getty Images
According to Reuters on Thursday, the sequestered jury in the Bill Cosby trial is deadlocked after 30 hours of deliberation. The jury had been deliberating since Monday on whether the comedian — once dubbed "America's Dad" — is charged with three counts of aggravated indecent assault against Andrea Constand, an employee at Temple University. Judge Steven O'Neill instructed the jury of seven men and five women to continue deliberations until they reach a unanimous decision.
Cosby, 79, pleaded not guilty to the charges. He did not testify during the trial, which included six days of testimony and closing arguments.
On Thursday morning, O'Neill told the deadlocked jury at the Montgomery County Courthouse in Norristown, Pennsylvania:
Each of you has a duty to consult with one another and to deliberate with a view to reaching an agreement if it can be done without violence to your individual judgment. ... But each of you must decide by yourself.
Constand accused the comedian of drugging her with three blue pills before proceeding to fondle her breasts, put his hands into her pants, and place her hand onto his erect penis during a 2004 encounter, according to an affidavit. Cosby has denied any wrongdoing, saying in his deposition and an encounter with police that his encounter with Constand was consensual and that he gave her Benadryl.
Stuart Slotnick, a New York criminal defense attorney who has been following the case, told USA Today, "A quick verdict will not be a good thing for Cosby. That does not mean that a verdict that takes several days will be a good thing for him, but if the jury takes time deliberating that means they are discussing reasonable doubt and if they can believe the complainant."
Throughout the week of deliberation, the jury paused at least six times to review key evidence — including Cosby's admission that he did indeed fondle Constand after giving her pills.
Art Patterson, a veteran jury consultant and social psychologist with the New York-based trial consulting firm DecisionQuest, told the Associated Press that, "it's rare that juries go for more than a couple days."
While Constand initially filed a civil lawsuit against Cosby in 2005, with 12 other "Jane Does" who also claimed to be sexually assaulted by the actor (allegations he roundly denies), the prosecutor ultimately chose not to pursue a criminal case and the suit was settled in 2006. In 2014, Cosby's history of alleged sexual assault resurfaced after comedian Hannibal Buress referenced it while performing at a Philadelphia comedy show, with the clip becoming a viral hit.
Between 2014 and 2015, dozens of women came forward accusing the actor of drugging and assaulting them. Cosby and his lawyers have repeatedly denied the claims.
Each count of aggravated indecent assault carries a maximum sentence of 10 years in prison with no minimum and a $25,000 fine. If convicted, Cosby would also be obligated to register as a sex offender.