This Tweet Is Going To Make Your Obesession With Kanye & Taylor Drama So Awkward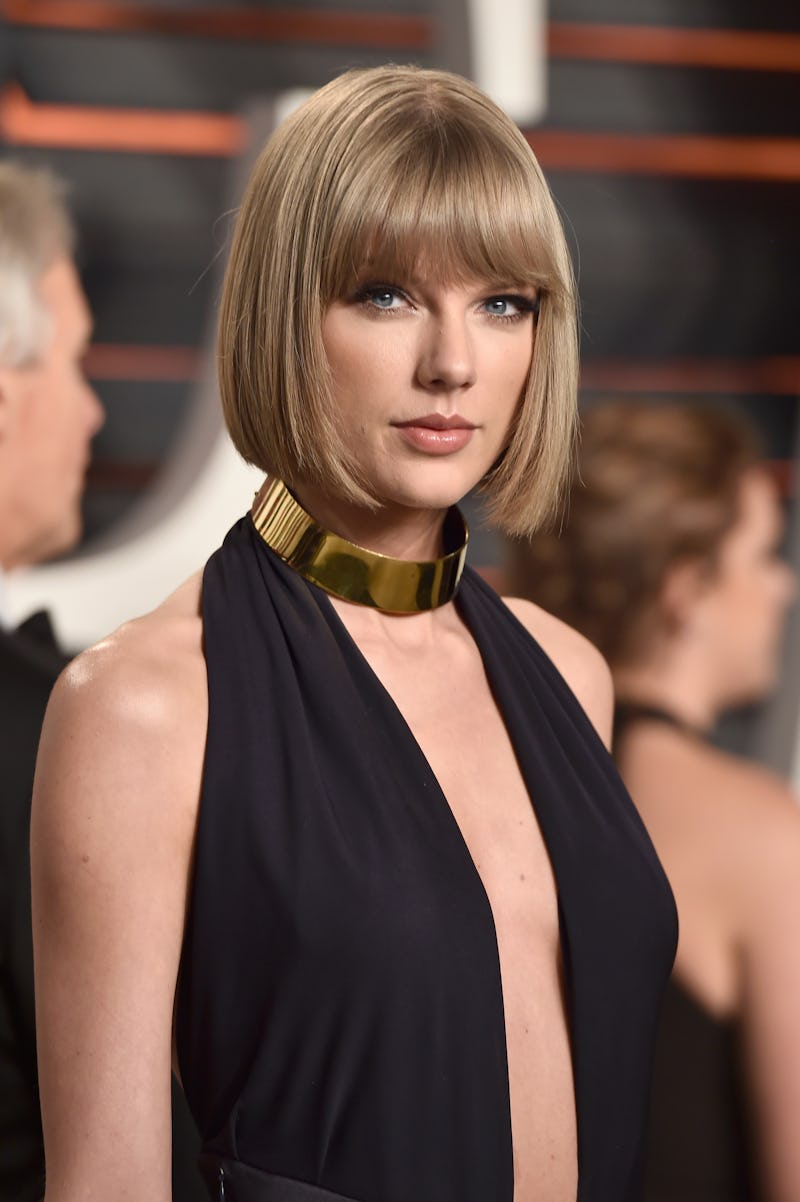 Pascal Le Segretain/Getty Images Entertainment/Getty Images
Whether you loved it or hated it, Taylor Swift's music video for "Look What You Made Me Do" most certainly had you talking. The clip, which premiered at the 2017 VMAs, featured the singer doing, well, everything, and looking pretty darn intense the whole time. Everyone's freaking out about the video, especially all the apparent references to Kanye West and the years-long drama between the rapper and Swift. And, as the below tweet about Swift's music video shows, some people are looking back on just how much both superstars have changed in the last few years — for good and for bad.
It's true, both Swift and West have transformed a ton since their infamous VMAs interaction back in 2009. Swift, as has been discussed often, has gone from having an innocent, in-control public persona to facing a barrage of criticism and shying away from the spotlight until her return earlier this summer. West, meanwhile, has gone through serious personal turmoil, dealing with mental health issues and often taking time away from the public light as well.
Of course, Swift and West's changes over the past few years have obviously been extremely different, but both stars have certainly gone through a lot.
It's a lot of fun for fans to poke fun of the Swift-West drama, and it's understandably why; the two celebs have brought their issues with one another into the public light and seem to have no problem with all of us paying attention to the latest developments in their feud. But tweets like the one above are an important reminder that the stars have both experienced a lot since their famous on-stage moment, and for West, at least, that included some significant mental health struggles.
So enjoy the Swift-West situation all you want — everyone is, especially after watching Swift's new video, which seems to pretty clearly call out her fellow musician. But when you think about their drama, don't forget to look back at all the intense events that led the stars to their current situations.