Who Was The Last Solo Super Bowl Halftime Artist?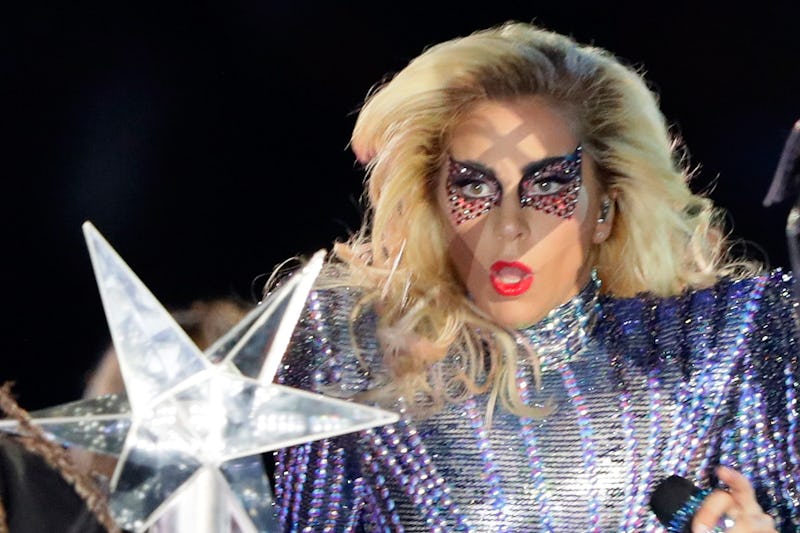 Jamie Squire/Getty Images Sport/Getty Images
The Super Bowl constantly keeps viewers on their toes. Though the Super Bowl halftime performer is announced months before the big game, there are almost always unconfirmed, surprise guests who show up to mix things up. But during the 2017 Super Bowl halftime show, Lady Gaga went solo. And it wasn't since 2007 when the late, great Prince took the infamous stage that a halftime artist has performed alone.
But this isn't to say Gaga's performance wasn't memorable. The famed singer certainly made the most of her halftime show, doing part of her performance flying through the air attached to wires. She did flips through the air, dove off the stage, and of course — had a mid-performance outfit change. She even gave a sweet shout-out to her mom and dad.
But in 2007 a similarly amazing performance took place. While the Colts and the Chicago Bears were battling for a win on the field, audiences took a moment away from the pigskins and tackles to enjoy a performance by the legendary Prince. 10 years ago the "Purple Rain" singer wow'ed us with six of his iconic tracks. He slapped an electric guitar, and even became larger than life behind a giant billowing sheet.
It's safe to say that Lady Gaga is in excellent company being the only performer at the 2017 Super Bowl.
Watch her entire performance above.