'You The Jury' Will Hear Arguments From Some High-Profile Lawyers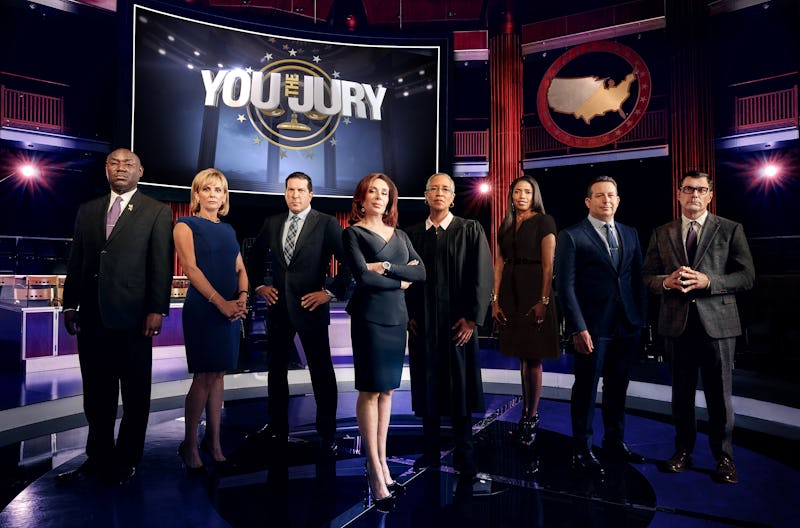 Fox
Maybe for the first time ever, Americans aren't groaning about being selected for jury duty. That's because Fox's new reality show You The Jury has viewers deciding real cases from the comfort of their own homes. The show's set will be serving as a courtroom, complete with accredited legal professionals. The attorneys drafted by the show will argue a variety of cases for the audience at home to rule on. And those cases might have real consequences for their clients. So who will be the lawyers on Fox's You The Jury?
According to Fox, six top attorneys will serve as counsel for the prosecution and the defense. The cases will not be of the small claims variety either. You The Jury will deal with online trolling, gay rights, religious freedom, and even wrongful death.
OK, so there are clients, there are lawyers, and apparently you are the jury, but how is this even going to work? Once the cases have been presented, viewers will have the ability to vote during a five minute period via text or the Fox Now app. Then, the verdict will be revealed — though, if the West Coast's votes differ during that broadcast, the decision will be overturned.
The pressure is on for those celebrity lawyers You The Jury promised. Are they up for the challenge? Read on to learn about their illustrious courtroom careers.