The Lipstick Color That Empowers Women The Most Probably Isn't What You Think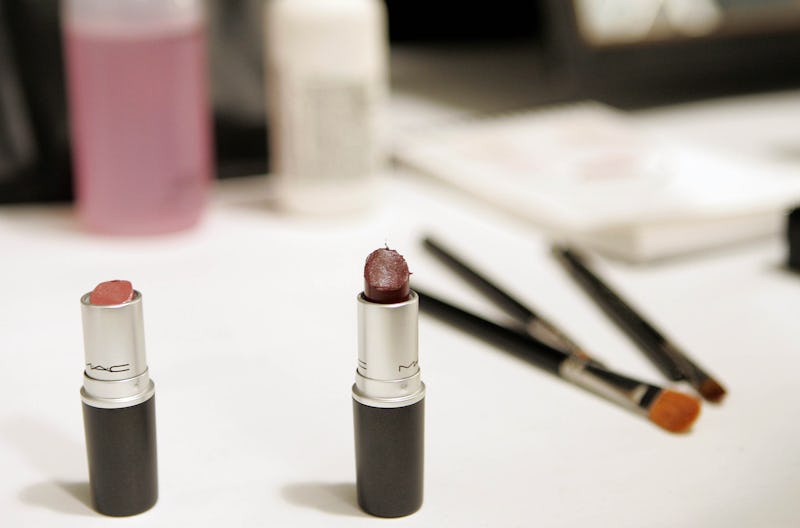 Mat Szwajkos/Getty Images Entertainment/Getty Images
Typically, a power color is something bold that makes you feel like you're on top of the world. Well, not anymore. According to a study done by SkinStore, it's nude lipstick empowers women the most. Yes, shades that you can barely tell are there make people feel the best. That's not the only shade on the power list that will surprise you, either. Because apparently blending in is the new standing out.
Makeup trends come and go, and apparently so do power colors. While red is typically associated with the term, it looks like there's a new shade range in town. SkinStore surveyed 2,000 women and found that nude lipstick is what makes them feel "prettier" and "more attractive." While reds, purples, and browns can make for a fun pop of color, it's not actually what most people gravitate to.
The top five power shades were nude, light pink, berry red, dark pinks, and bright red. While there still are two shades of red in the top five, light shades claim the top two spots. Subtle shades are officially the new standout colors, if you can believe it.
"We're finding that women are growing increasingly anxious about the natural look of their skin and feel under a fair bit of pressure to look their best at all times," says Emma Campbell, Head of SkinStore Editorial, in a press release.
Bareminerals Gen Nude Matte Liquid Lip Color, $18, Sephora
Don't think that means that people are more comfortable in their own skin though. The study found that 50 percent of women wouldn't go to work without a full face of makeup and only two percent said that they felt gorgeous.
Soap And Glory Sexy Mother Pucker XXL Plum Gloss, $9, Target
Considering how many neutral lip collections have launched this year, the news doesn't come as a complete surprise. While there are brands like Bite Beauty and Kat Von D Beauty that offer standout shades, almost every launch contains at least one nude shade. What is that telling women?
Bareminerals Gen Nude Radiant Lipstick, $20, Sephora
Pink just became the new red, my friends. I guess there's a reason why you own so many neutral lipsticks.