Selena Gomez Just Ate Your Favorite Beauty Product In A Music Video — VIDEO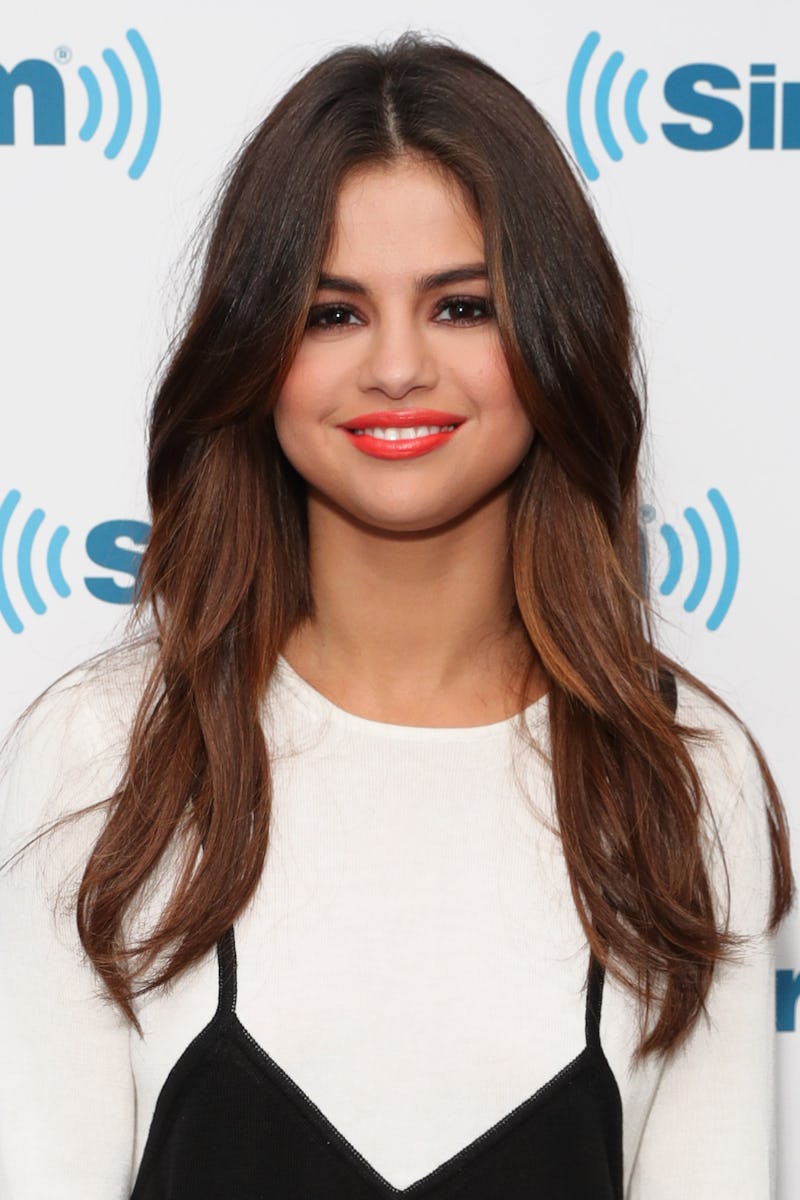 Cindy Ord/Getty Images Entertainment/Getty Images
Celebrities have tons of odd beauty tips and tricks, but you've never seen anything like this before. In what might be the oddest habit of all time, Selena Gomez eats lipstick in her Fetish music video. Yes, you read that right. That's not the only odd beauty trend from the music video, either. By the time you're done watching the music video, you won't think of your morning beauty routine the same way ever again.
With a name like Fetish, you'd expect Gomez's new video to be a bit odd. You're not expecting what you're about to see though. The singer combines her love for beauty and fetish for, uh, eating things in her latest music video. She starts by applying a gorgeous bright pink lipstick in a golden bottle to her lips. Before she can get t the application of her top lip, she eats it. Yes, she bites down and rubs pink lipstick all over her teeth.
That's not all, either. In the video, she also puts her tongue in a eyelash curler and eats soap. You get the idea by now. I'm willing to bet that she doesn't do this on a daily basis, but it makes quite the statement in her video.
As far as the lipstick goes, there's no telling which color she's eat. Her makeup artist Hung Vanngo did say which makeup she was wearing in the rest of the video though. According to Vanngo's Instagram post, Gomez is wearing Dew Drops Coconut Gel Highlighter, Matte Highliner Gel Eye Crayon Eyeliner, and Enamored Hi-Shine Lip Lacquer in French Tickler all from Marc Jacobs Beauty.
Dew Drops Coconut Gel Highlighter, $44, Sephora; Matte Highliner Gel Crayon Eyeliner, $25, Sephora; Enamored Hi-Shine Lip Lacquer, $28, Sephora
There are a few edible items in Gomez's music video as well. Here's the full video, so you can see all the unconventional beauty habits for yourself. I will warn you though, it's a bit odd. Also, just to make this clear, none of this should be recreated IRL. Because lipstick is not edible, my friends.
I repeat — do not try this at home, people!