Here's How Many People Actually Get Caught Joining The Mile High Club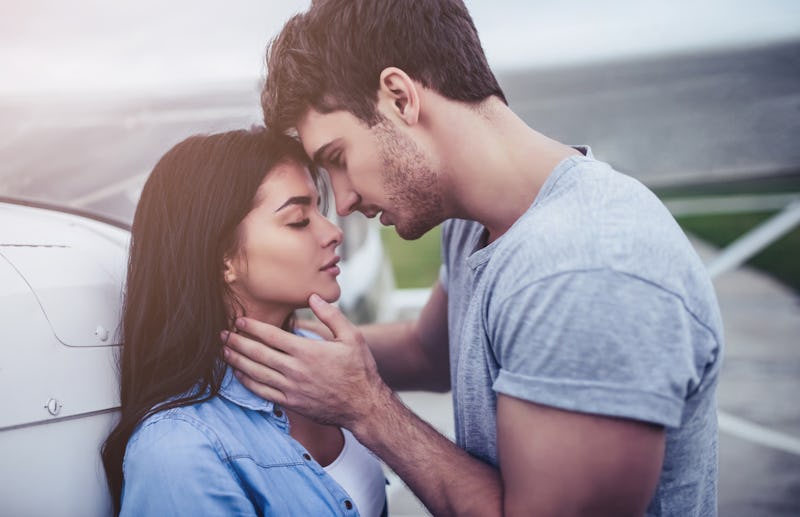 Vasyl/Fotolia
The Mile High Club — or, as I like to think of it, having sex while hurtling through the air near some metal canisters of poop — is some people's fantasy and others' worst nightmare. It's something that happens a lot in movies and on TV, but how common is having sex on an airplane, really? Well, a new survey from Saucy Dates, a casual adult dating site, revealed everything you might want to know about joining the Mile High Club. They asked 11,179 of their members about whether or not they were members and, if they were, how it happened. And the Mile High Club is probably more popular than you might think. According to the survey, five percent of respondents have joined the Mile High Club — and a whopping 78 percent would like to. So, people definitely seem game for getting down at altitude.
But before you jump right into having sex on an airplane, it's important that you understand the potential consequences. "The Mile High Club might be exclusive and tempting but consider that while no state law might be applicable if no one sees you, there are surely some number of federal agencies that will find the conduct actionable," Joseph Tully, criminal lawyer and author of California: State of Collusion, tells Bustle, "Since 9/11, it's best not to stretch the limits on airplanes or you risk the unbridled wrath of Homeland Security — not an agency known for a sense of leniency or humor. Destination sex might be a better bet to stay off the no-fly list."
So, bear that in mind. But if you want to know about how the Mile High Clubbers went about joining — and how well it worked for them — here's what the survey found.