The Most Controversial Royal Fashion Wedding Moments In British History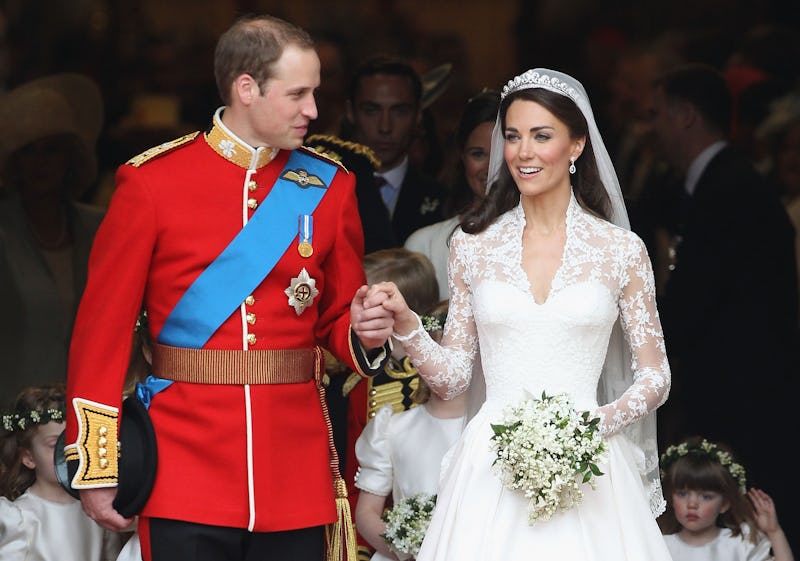 Chris Jackson/Getty Images Entertainment/Getty Images
When it comes to royal weddings, there is a lot of tradition, decorum, and etiquette involved that ensures that the day goes as smoothly and dignified as possible. But that doesn't mean that sometimes a contentious moment doesn't pop up. There have been some controversial royal wedding fashion moments throughout history, and though they are few and far between, they do offer an interesting glimpse behind that veil of propriety.
Sometimes it's easy to forget that the royals are people, too, and they all have their own tastes, feuds, and moments of indulgence — which often becomes fodder for gossip when it comes to the public eye. After all, royals are like the biggest of celebrities, so their every move is watched and discussed.
From a queen deciding to do her own thing and break with "what's done," to an estranged relative deciding to make a point with their fashion statement, to a guest getting a little too experimental with the dress code at such a strict event, to the world objectifying someone who has no reason to be ogled at — there are a lot of interesting cases tucked away into history's past. Visit some of the most interesting ones below.