This Is The Most Popular Dating App For U.S. Singles Right Now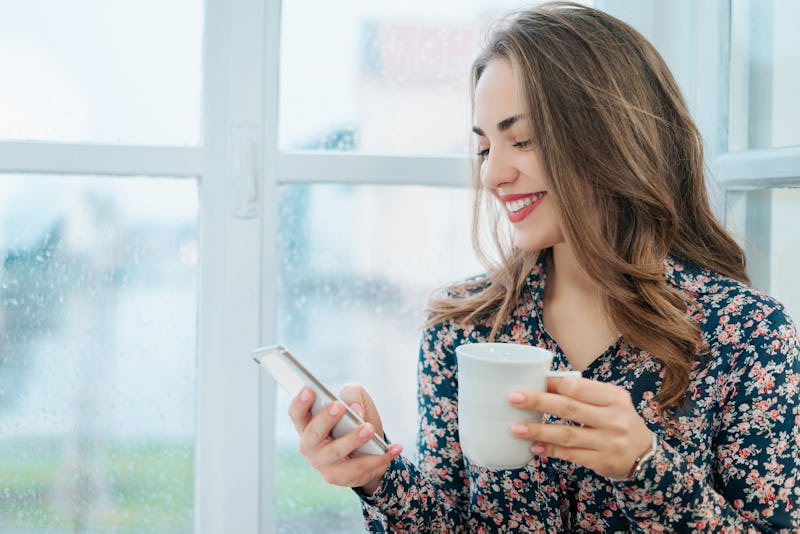 Fotolia
When it comes to dating apps, they come in all kinds of different formats — swiping right or left, having a short profile versus a longer one, having the option to answer questions about yourself that potential matches can see, and so on. So when it comes to choosing which dating app to use, things can get a bit confusing. Sure, you can sign up for all of them, but that, too, gets overwhelming as your phone keeps blowing up with matches or messages. Luckily, a survey just revealed the most popular dating apps in 2018 among U.S. singles, which will be a big time-saver the next time you're debating which ones to download.
Technology company ReportLinker surveyed 501 online respondents in the U.S. aged 18 to 64 who mentioned they're singles, widowed, or divorced. As far as the popularity of dating apps is concerned, those who online date said they belong to 2.4 websites on average. And, of course, everyone has different motivations for going online — some may just want a hookup whereas others want to find a significant other.
They also discovered that people had varied reasons for going online: 60 percent said it was to find true love, followed by 41 percent who said it was to meet new friends, and 34 percent were looking for hookups. All that said, they also found out the dating apps were using, so you may want to get your phone ready to download some — or all — of them.