You Can Buy Plushies From 'The Nightmare Before Christmas' Just In Time For Halloween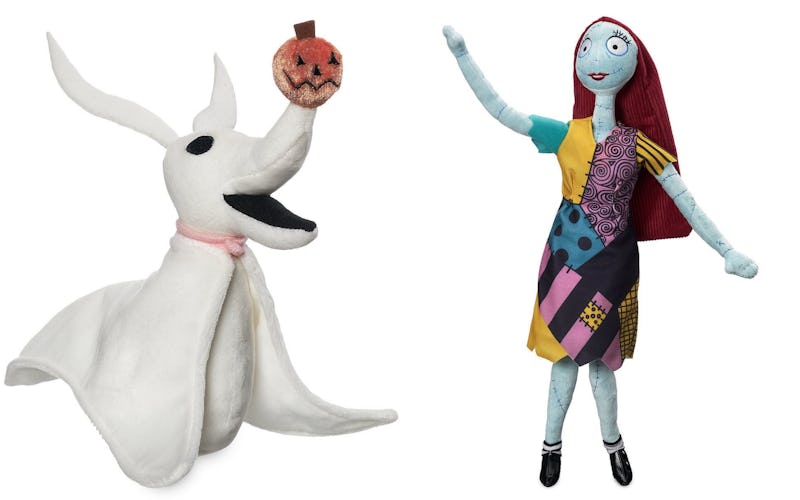 Shop Disney, Remixed by Bustle
Boys and girls of every age: would you like to see something strange? Well, too bad, because there is something cute you should see instead. With the passage of Labor Day last weekend, some would say fall vibes are in full swing. Or, maybe not full swing, but close. It will come as no surprise to learn Disney is already well-prepared. In preparation for the spookiest (and best) season of the year, you can now snag something off Disney's brand new line of plush dolls inspired by The Nightmare Before Christmas.
There are countless Disney flicks that deserve the notoriety they have received. The company all but singlehandedly changed the public's perception of princesses. But, back in 1993, the animation masters cooked up a feature so genre-bending, so unprecedented, it changed the game entirely. With the help on legendary filmmaker Tim Burton, who is known for creating such marvels as Edward Scissorhands, Batman, and Beetlejuice, the story follows Jack Skellington, Pumpkin King of Halloween town. When he stumbles on a portal to Christmastown, he tries to being the holiday celebrations back home with him. But, it goes over about as smoothly as a pumpkin on a rocky road. Whether you consider it a Halloween or a holiday movie, The Nightmare Before Christmas is in a league of its own, and has clearly made an impact considering Disney continues to release new merchandise despite the film being 25 years old.
If there was a Halloween equivalent to a Christmas list, these would definitely have a place.
Anyway, whether you choose to buy your fave or collect the whole set, your holiday just got a little more spookily adorable this year than any year before.