The One Nostalgic 'Raven's Home' Reference You Have To See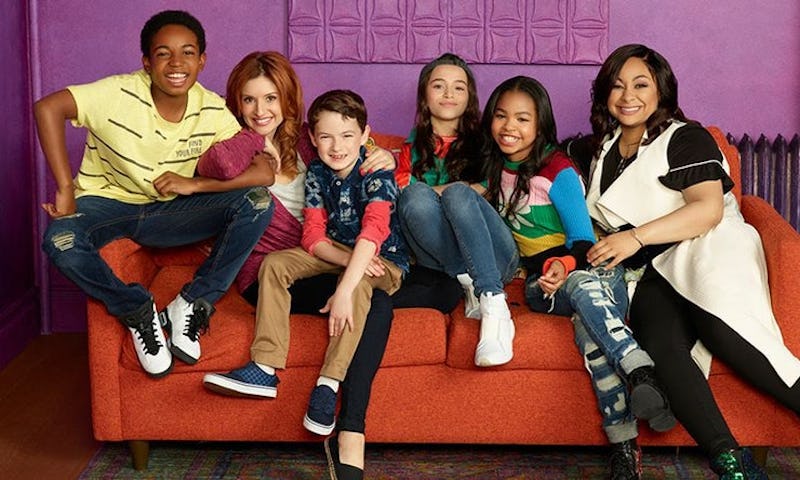 Disney Channel
Long after the original series ended, audiences who grew up with her are becoming reacquainted with Raven Baxter in the new Disney spinoff series, Raven's Home. Of course, things have changed since we last saw our clairvoyant heroine and her friends 10 years ago. Raven and Chelsea are still best friends, living together in Raven's apartment with their combined three kids after both of their marriages ended. Fear not though, even with all the changes in the lives of these two women, this reboot has a lot of love for the original. I've picked out the one nostalgic reference in Raven's Home that you may not have caught yet.
If you were a fan of That's So Raven, then you are probably familiar with her constant, confusing visions, her over-the-top physical comedy, and her penchant for saying, "Oh snap!" and my personal favorite, "Ya nasty..." Beyond all of those recognizable traits, which are certainly referenced in the spinoff, there was also Raven's love of fashion/design and her seriously enviable bedroom. Well, fans will be pleased to see that in Raven's Home, Raven has not changed her aesthetic one bit. Her Chicago apartment is extremely reminiscent to her eclectic bedroom from That's So Raven. Can't remember what it looked like? I got you covered.
Basically, there was a lot of color, a lot of different fabrics/patterns and sewing supplies with a dress form, because Raven knew she wanted to be a fashion designer. It's refreshing to find out in Raven's Home that her personal style and aesthetic hasn't really changed, but maybe it has evolved into a slightly more sophisticated version of itself. The Raven's Home production design team even made sure to make the dress form visible in her grown-up apartment. And if you look closely, the pattern on her living room curtains looks suspiciously similar to her That's So Raven bedspread. I doubt this was a coincidence, but rather a sly little callback to the Raven Disney fans know and love.
Of course, Raven's living space isn't the only recognizable aspect of the revival series. Raven and Chelsea's characters have grown up, but they haven't changed much. You'll feel right at home with Chelsea's trademark spaciness, plus Raven's visions and penchant for physical comedy. All of that, plus the nostalgic environment the besties are living in make Raven's Home feel comforting and familiar.
If you are watching Raven's Home too, you'll want to stay vigilant. Because I'm sure there are many more more nostalgic references on the way.