The One Reason To Buy Jaclyn Hill's Morphe Palette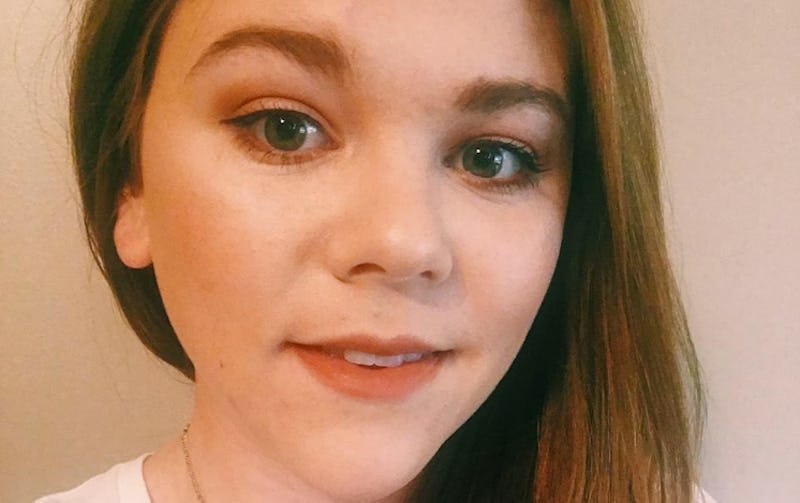 Kali Borovic
The time has almost arrived for Jaclyn Hill's Morphe Palette to hit the virtual shelves. Fans all across the world are gearing up for the eyeshadows that are two-years in the making. I'm sure I don't have to try very hard to convince you to snag one on launch day, but if you're on the fence, there's one major reason to buy Jaclyn Hill's Morphe Palette. Let's just say that it will make beauty fans very excited. It's got nothing to do with the look and everything to do with the application.
When the news of Jaclyn Hill's Morphe Palette was announced, people freaked out. As they waited to hear when launch day would finally arrive — June 21, by the way — the unseen product quickly became one of the most anticipated makeup launches of the season. I will admit, I was definitely among the excited fans. I pretty much cried when it arrived on my doorstep, but I couldn't help but wonder if it was actually worth the two-year wait. Spoiler alert: it was.
Just the first look at the palette and Hill's Snapchat swatches are enough to get people excited, but actually applying them is unlike any other shadows I've ever used. I'm no professional makeup artist, but this palette makes me feel like one. The shades are so smooth, pigmented, and easy to blend. But the main reason you should buy this palette is for the stay-power.
I, like many other people, have oily eyelids. According to Oprah.com, it's totally normal and happens because of hormone fluctuations. While there's no way to stop my skin from producing oil, it can be hard to get eyeshadows to stick without rubbing off or gathering in my crease throughout the day. I've tried primers and all different eyeshadow formulas, but apparently all I need to try was Jaclyn Hill's Morphe Palette.
At first swatch, I could tell these shadows were different. The powders are almost creamy to the touch without creating any fallout. I honestly don't know how Morphe and Hill did it, but I'm so glad that they did. I was wowed as soon as I started using them on the lids. They're more pigmented than any other shadows I own. That being said, they're not intimidating at all to use — even for someone like me, who is very much afraid of color.
As someone who tests out a whole lot of makeup, I knew I couldn't fall in love with the product until it passed the wear test. Because if I had a dollar for every product that failed me by the end of the day, I could buy us all a palette. I went for the bolder, warm-toned shades to really test it out. After six hours on my face, here's what the eyeshadows looked like.
Typically, like I said before, my eyeshadow is either nonexistent or all bunched up in my crease after this long. Not anymore! Jaclyn Hill's Morphe palette stayed on my eyes all day long. Even after my mascara started to flake and my lipstick had worn off, the shadow was going strong. That's proof of a fantastic palette, if you ask me.
As if all that wasn't already enough, I found it really sweet that she dedicated the palette to her subscribers. It's the small touches like this that make the launch all the more meaningful. Of course, the price helps too. According to the brand's Instagram, Jaclyn Hill's Morphe Palette will be $38. With 35 shades, that's a pennies over a dollar per color.
Honorable mention also goes out to shadow that doubles as a highlighter shade. Hill gave the little tip on her Snapchat, so I decided to try it out. I thought it was going to be a little too white for my skin tone, but it ended up looking absolutely stunning. The cheek shine lasted just as long on my skin as the shadows did too!
In my honest opinion, there's no reason not to get this palette on launch day. Everything from the price to the application is well worth it. According to Hill's Twitter, the brand is making enough palettes to make sure that everyone that wants one gets one. Everything that the YouTuber touches turns into a sold out products though, so I'd make sure to mark your calendars for June 21.