The One Zodiac Sign You'll Probably Have Difficulty Getting Along With, Based On Your Sign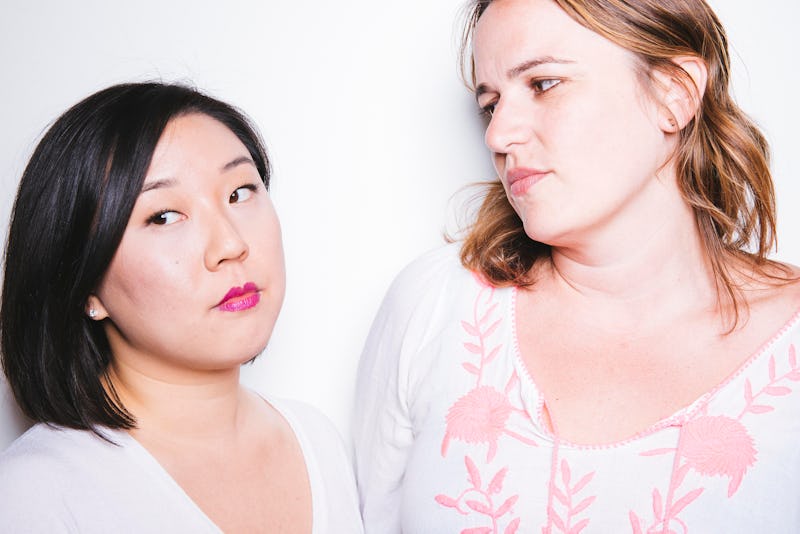 BDG Media, Inc.
It's possible to get along with pretty much anyone, if you make an effort to understand each other. But in some cases, there are zodiac signs that don't get along as naturally as others, and may need to make more of an effort. This is often due to factors like how their personalities mesh, what they value most, and how they solve problems, which can all add up to make them dislike each other at first.
"Some signs find it hard to get along because of some aspects in what astrologers call a relationship chart," astrologer Lisa Barretta, tells Bustle. To put it simply, this chart provides insight into the signs, their elements — such as fire, air, earth, and water — and their general characteristics. And how it all interacts.
To get a more complete idea of how two individuals might get along, though, it would be necessary to look at their complete birth charts, Barretta says. But it is still possible to make a few generalizations about which signs might not like each other right off the bat.
With that in mind, read on below for the signs who don't get along, as well as how they might be able to improve their relationships, according to astrologers.