Your Faves Are Back For The 'Twin Peaks' Revival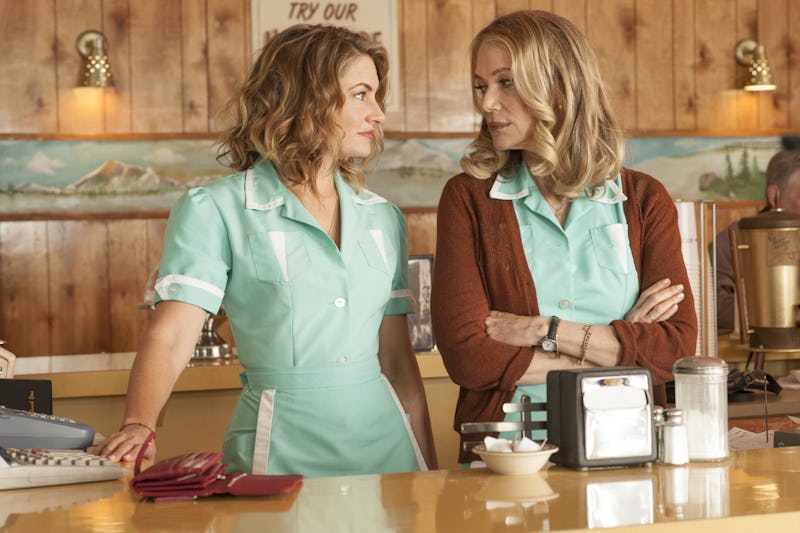 Suzanne Tenner/SHOWTIME
It seems revivals are becoming an important part of Peak TV, and the Twin Peaks revival is no exception. Fans of the original, groundbreaking series have been waiting for this moment since Showtime announced it was bringing it back. With the revival set to premiere May 21, viewers may be wondering which original characters are returning to Twin Peaks.
Twin Peaks: The Return joins other TV revivals over the past few years such as Gilmore Girls, Fuller House, and The X-Files. Revivals offer welcome nostalgia, but also a chance for creators and actors to explore their characters and settings against different time periods as both the show and its audience have grown up and moved on.
With so many plotlines left unresolved, it seems the delightful weirdness that made Twin Peaks famous will be alive and well for its revival. Speculation for the show is at its height as fans are given teasers, but few answers. What has become of that little town in Washington? What has changed in 25 years?
Of course, no revival would be complete without the core cast that made the show famous. With a cast list of 217 actors, there are too many returning stars to name, but here are a few favorites who will be coming back to Twin Peaks, Washington: